Archerfield Links Dirleton Course Review
Contributing Editor Rob Smith reviews the Dirleton Course at Archerfield, one of our finest new courses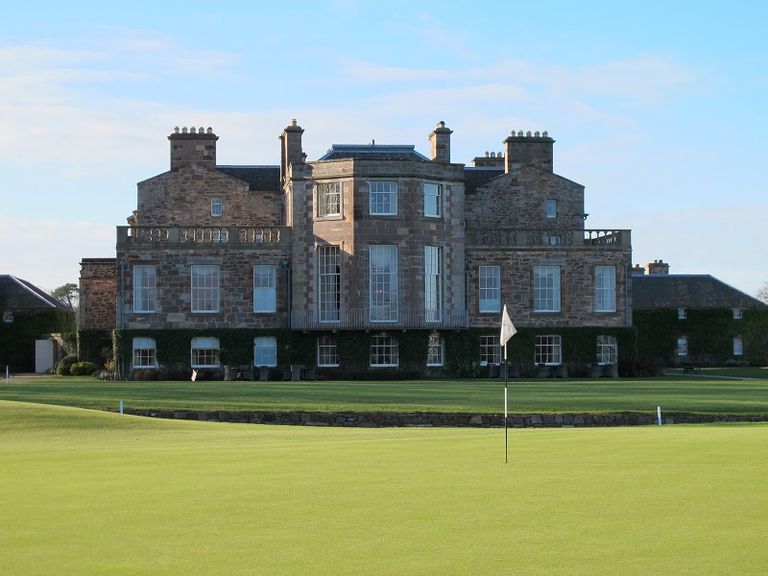 Contributing Editor Rob Smith reviews the Dirleton Course at Archerfield, one of our finest new courses
Archerfield Links Dirleton Course Review
Early in 2015, I embarked on a madcap road-trip with a good friend to play golf in Scotland and the north-east of England at a time of year when only the brave or foolhardy would consider such a trip.
My primary aim was to re-complete (if there is such a word) the entire Golf Monthly Top 100 Courses as well as visit one or two other important designs that had so far managed to avoid my gaze.
Happily, it all worked perfectly, and I was able to enjoy my first game at one of British golf's fine young pretenders, the excellent Archerfield Links which is situated on that sublime stretch of coastland that includes many wonderful courses such as Muirfield, Gullane, North Berwick, and another rising star, The Renaissance Club.
Following a short delay to allow the frost to disappear, we set off from the 10th on one of its two David J Russell designs, the Dirleton, which runs over land slightly inland from its sister, the Fidra. This excellent par-5 sets the scene perfectly with risk-reward immediately featuring in the form of the meandering burn just short of the green.
Streams, revetted bunkers and gorse all feature heavily from start to finish with the course regularly changing direction and offering a fresh challenge from every tee.
Rather than individual stand-out holes, the Dirleton is uniformly strong from start to finish, and on the back nine, I particularly liked the long 14th. Looking back at my scorecard, however, I note that it didn't like me.
Possibly the prettier and more memorable holes are on the front nine, with the short 3rd having the brooding and atmospheric ruin of Dirleton Castle looming in the distance.
There is also a very attractive view back across the green at the same hole which takes in the drive and pitch 4th, before a long hole which snakes up the hill to the furthest part of the course.
I enjoyed a rare, regulation par at the 6th before the lovely, short 7th where the green nestles right alongside Archerfield House - Play & Stay which is home to a variety of first-class accommodation that makes for an ideal base for golfing trips.
The whole set-up at Archerfield, with its excellent practice and off-course facilities, is a perfect blend of quality and informality which provides an excellent foil to the region's more traditional links. I thoroughly enjoyed playing the Dirleton, and look forward to heading back to play the Fidra before too long.
Rob Smith has been playing golf for over 40 years and been a contributing editor for Golf Monthly since 2012 specialising in course reviews and travel. He has now played well over 1,100 courses in almost 50 countries. Since travel restarted in May 2021, he has played around 80 different courses, more than 40 for the first time. This includes 21 in 13 days on a trip to East Lothian in October. One of his main roles is helping to prepare the Top 100 and Next 100 Courses of the UK&I, of which he has played all but 10. Rob is a member of Tandridge Golf Club in Surrey where his handicap hovers around 16. You can contact him at r.smith896@btinternet.com