What Are Your Cold Weather Yardages?
In this video, Ping ambassador Barney Puttick explains how to work out your cold weather yardages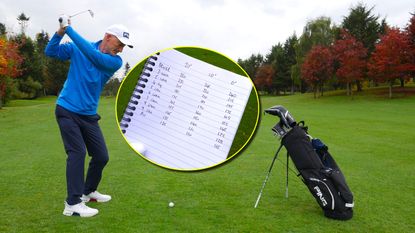 (Image credit: Neil Tappin)
Get the Golf Monthly Newsletter
Thank you for signing up to Golf Monthly. You will receive a verification email shortly.
There was a problem. Please refresh the page and try again.
When the elements roll in this winter, you'll have to make adjustments if you want to hit your numbers. In the video and article below, PGA pro Barney Puttick offers some simple advice on how to work out your cold weather yardages so you can play your best this winter...
Golf coaches will often explain to their pupils how important it is to know their distances. However, if you expect to hit your stock yardages when the temperature drops and the wind picks up, you're going to run into problems. Here are the main things to consider this winter.
Cold temperatures
It's vital to remember the ball won't travel as far when it's cold. It sounds obvious but it's something many golfers still forget and find themselves coming up short far too often. So, how do you account for this impact?
Well, there is actually a handy rule to follow that will make it easy for you. For every 10°C the temperature drops, you're going to lose five yards. So if you hit your stock 7-iron 150 yards when it's 15°C, it'll only go 145 yards if it's 5°C. The opposite applies if the temperature increases.
It's something you'll need to incorporate into your pre-shot routine if you want to play at your best this winter or any time you're scheduled to hit the course in extreme conditions.
Wind
It never rains but it pours, and as the temperature drops, the wind also tends to increase, so that's another factor you must learn to account for. Luckily, there is another general rule that will make this process easier.
As Barney explains in the video, every mile per hour (mph) of wind into your face will cost you one yard. So if you've got 160 yards to a flag into a 15mph wind, to get the ball pin high, you'll need to hit a 175-yard shot.
Sadly, the benefit gained downwind doesn't isn't equal to the hurt felt into the wind, but who said this game was supposed to be fair? For every mph you are downwind, it'll only play about half a yard shorter.
It's vital to factor the wind and the temperature together to calculate an accurate playing yardage. It might sound like a lot but with some practice, you'll quickly get the hang of it. A good idea is to check the forecast and make a note of the speed and direction of the wind, and the temperature before heading to the course.
Once you've done that and made your decision on which club to hit, commit to it. Doubting yourself here will undo your good work, so whether you're hitting a low punch shot or trying to work out how to hit a driver in winter, make sure and swing with confidence.
Get the Golf Monthly Newsletter
Tips on how to play better, latest equipment reviews, interviews with the biggest names and more.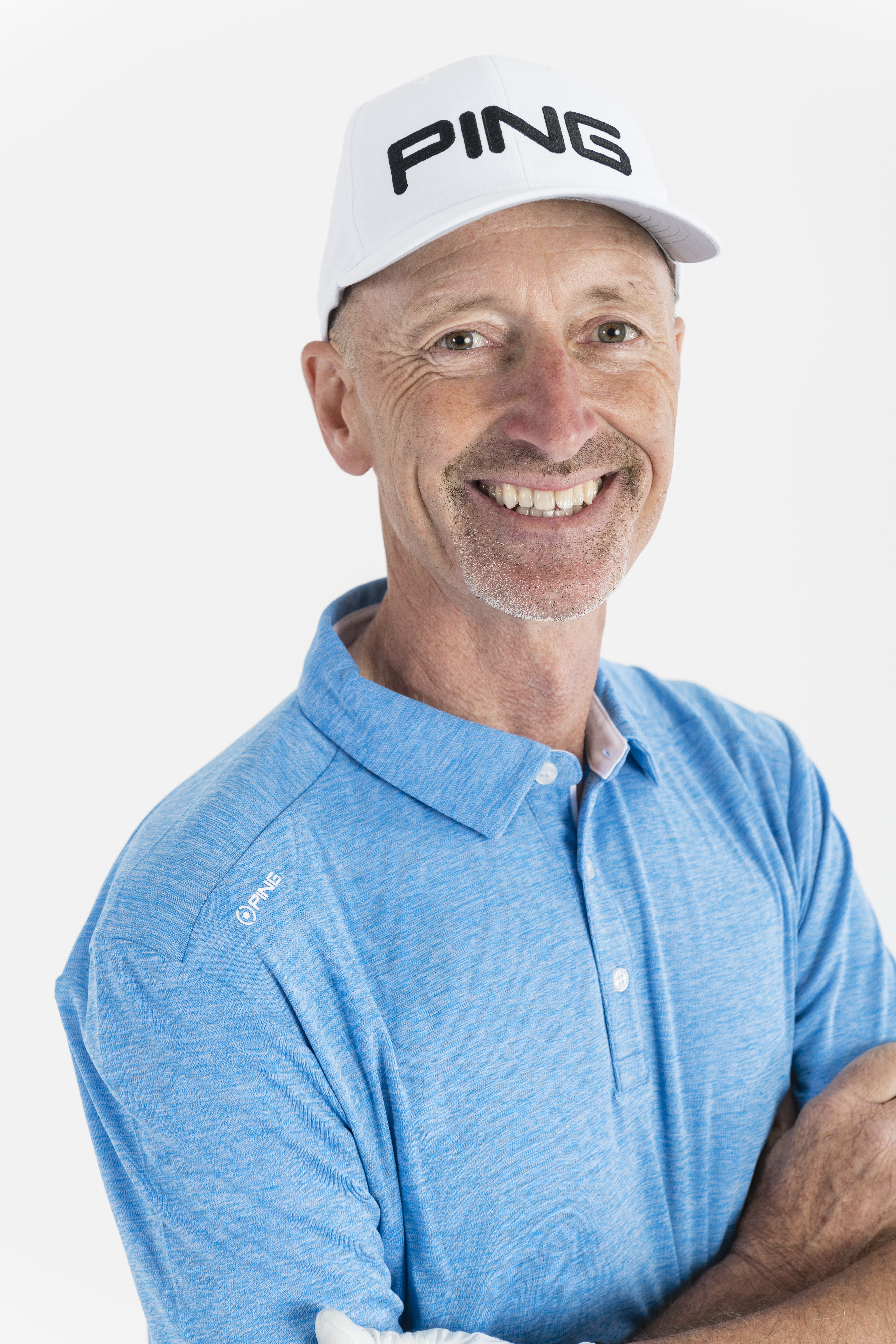 Location: Mid Herts Golf Club
Barney turned professional in 1979 and gained the Assistant Professional position at Dyrham Park Golf Club. He played full time before becoming Head Professional at Ramsey Golf Club in 1987. He can now be found teaching at Mid Herts Golf Club. Barney's favourite golfing memory is tying Greg Norman for third place in a 36-hole tournament in Cannes.
Teaching philosophy:
My goal with every student is to work with the player and what they possess rather than impose a prescriptive style for everyone. The key, for me, is improving players' fundamentals and their impact factors, and setting of that all important chain of events of one good move leading to another.
Typical lesson:
Technology makes it possible for everyone to see their swing and get their numbers. My job is to unravel them and give the player a positive set of ideas to take away after the session. Using swing drills and drawing sporting comparisons to the swing - for example, throwing a ball - the player can improve quite quickly once they put these into practice.
Significant influences:
I was fortunate to spend my formative years working for Ian Connelly, Nick Faldo's early mentor. He instilled in me the love of the art form that is coaching, and I still use some of his ideas to this day. Latterly, I enjoyed Bobby Clampett's ideas on the swing, as he was a phenomenal player with a quirky action. His ideas on impact have aligned to my teaching. I have also been blessed to spend time with Mike Bender, Zach Johnson's long time coach.