How Country Life magazine had hand in design of Masters course
How a Country Life golf hole competition helped to create Augusta National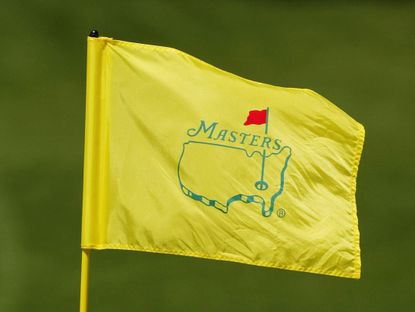 (Image credit: Getty Images)
How a Country Life golf hole competition was won by a Yorkshire GP and started a chain of events that ultimately resulted in the design of Augusta National
A Yorkshire GP's career as a course architect took off when he won a competition run by Country Life magazine to design a golf hole. This career took him all the way to his final creation - the course at Augusta National.
In 1914 Country Life, a sister publication of Golf Monthly, ran a competition to design a golf hole. In those days Country Life gave much coverage to golf, an aspect of the magazine's editorial coverage which has dissipated in recent years.
The Country Life golf hole competition was won by a Yorkshire GP, a former Army surgeon who used ideas he had learnt in the Boer War about camouflage in his design.
This hole was to be built at a golf course in America. The chain of events started by this Country Life golf hole competition lead to the creation of Augusta National.
The competition attracted 70 entries and the Country Life judges awarded the £20 first prize to Dr Alister MacKenzie's "most ingeniously devised hole in which the player must use his own judgement, according to his driving prowess and the weather conditions, as to which of five routes he will adopt."
Dr MacKenzie had been a founder member of Alwoodley Golf Club in Yorkshire and had designed its course and carried out other design work in the region. Winning Country Life's competition now gave Dr MacKenzie national and international renown.
He used this to go on to create courses in the United States, Canada, Australia, New Zealand and Argentina as well as around the rest of the British Isles. In the process he revolutionised course design.
The decision of Country Life's judges was visionary as, although Dr MacKenzie is now considered one of golf's greatest architects, his novel designs were originally too controversial for many.
As Dr MacKenzie himself wrote in an article for Country Life the following year: "My ideas on golf course construction have been mercilessly criticised and condemned and it has taken me nearly ten years to persuade the public that there is anything in my views... The whole secret of successful course construction and concealment in trench making consists in making artificial features indistinguishable from Natural ones and I have daily been attempting to imitate Nature."
In time he gave up medical practice to work full-time on golf course designing. This was from a "firm conviction of the extraordinary influence on health of pleasurable excitement, especially when combined with fresh air and exercise. How frequently have I, with great difficulty, persuaded patients who were never off my doorstep to take up golf, and how rarely, if ever, have I seen them in my consulting rooms again."
He eventually settled in America. Here he designed his last course, Augusta National. Dr MacKenzie died in 1934, two months before the inaugural US Masters.
He was never paid for his work at Augusta National by the cash-strapped club and he died in some financial straits.
But Augusta National stands testimony to Dr MacKenzie's vision—and also to that of the three judges of that Country Life golf hole competition.
Get the Golf Monthly Newsletter
Tips on how to play better, latest equipment reviews, interviews with the biggest names and more.
Contributing Writer Golf courses and travel are Roderick's particular interests and he was contributing editor for the first few years of the Golf Monthly Travel Supplement. He writes travel articles and general features for the magazine, travel supplement and website. He also compiles the magazine's crossword. He is a member of Trevose Golf & Country Club and has played golf in around two dozen countries. Cricket is his other main sporting love. He is the author of five books, four of which are still in print: The Novel Life of PG Wodehouse; The Don: Beyond Boundaries; Wally Hammond: Gentleman & Player and England's Greatest Post-War All Rounder.