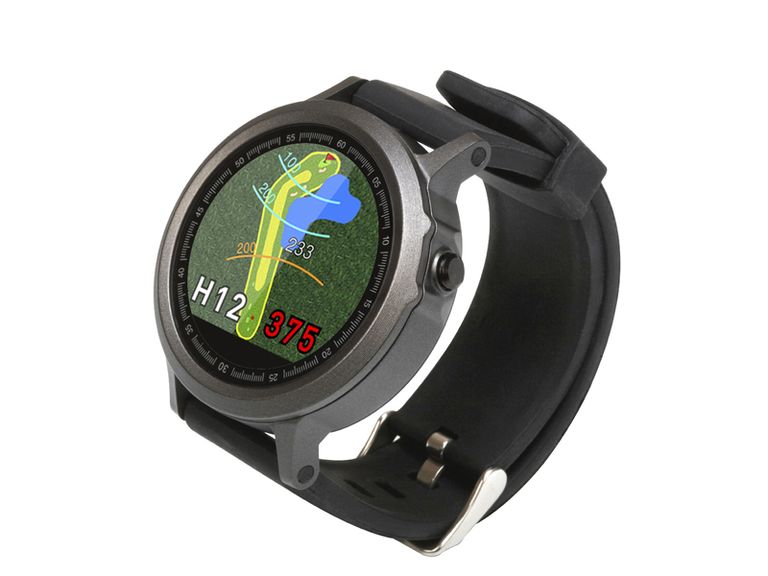 An impressive piece of innovation from GolfBuddy. The GolfBuddy WTX Watch offers a view of the hole from above and distances to every hazard as well as the green. The colour screen looks great and the extra smart-watch functionality makes this good value for money at £199.
Reasons to buy
+

The GolfBuddy WTX Watch offers an impressively comprehensive level of information - the sort you would expect from a handheld GPS device.
Reasons to avoid
-

The set-up process was a little glitchy and whilst the functionality is easy to use, it does take some time to get used to
By Neil Tappin
The GolfBuddy WTX Watch is the latest distance measuring device from the brand it offers smart-watch functionality specifically aimed at golfers!
The GolfBuddy WTX Watch is the latest GPS creation from a brand famed for the accuracy of its' distance measuring devices. The watch comes with access to 38,000 courses worldwide. This means that wherever you play, you should be able to turn it on (as long as you've remembered to charge it) and have immediate access to the golf course.
Where the GolfBuddy WTX Watch really comes into its own however is with the combination of simple usability and comprehensive information. Firstly, it's a smart-watch so it will offer you the fitness tracking you would expect. However, this one is aimed specifically at golfers. The colour screen is large and is easy to see in strong sunlight. The views of the hole from above are surprising clear and easy to work with. This makes the GolfBuddy WTX Watch an ideal companion for those who play plenty of different courses.
The information it gives you is incredibly detailed. Swipe he screen and use the crown button to scroll through the yardages. It is as intuitive as it is informative. Of course, some golfers find this level of information unnecessary - if you fall into this category, the GolfBuddy WT-6 is a better option at £139.
Setting up the new GolfBuddy WTX watch was a little complicated and at times, frustrating. Admittedly, the version we used was an early one and some of the issues may have been ironed out since. Once it worked, it worked nicely - updating between holes automatically and offering the brand's excellent dynamic green view functionality (it provides a view of the green from the angle you are approaching). The screen sparks into life when you lift your wrist which reduces any potential faffing - although there were occasions when we had to repeat this action a couple of times to get the face to show.
Make no mistake, this is a brand new piece of innovation in the GPS market. Yes there were a few glitches but the information you can get from this colour screen is incredibly in-depth and for the most part, very easy to use.