Wilson Staff Cortex Driver
Our verdict on the performance of Wilson's most adjustable driver to date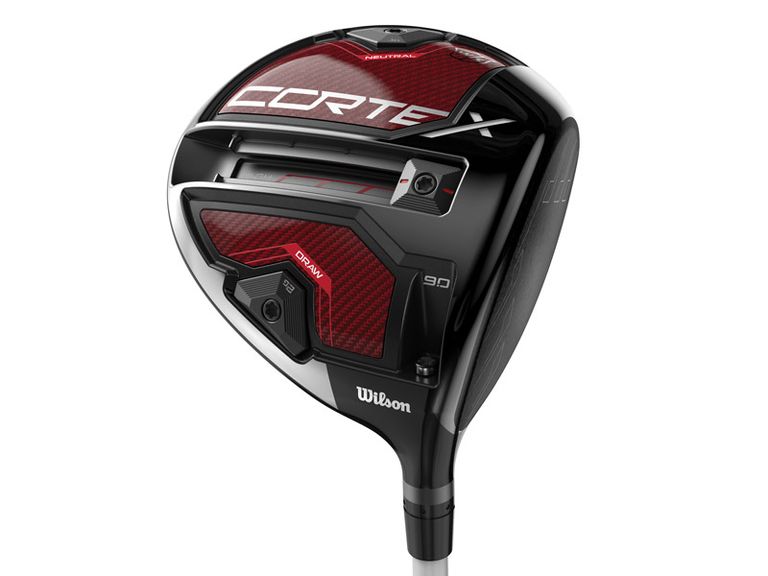 Its looks will rightfully draw you in and then the performance, comparable with premium drivers considering the ability to fine tune the flight in different ways, make Cortex an appealing prospect for different abilities at this relatively modest price point.
Reasons to buy
+

Near flawless address looks with three-fold adjustability options to fine tune launch conditions.
Reasons to avoid
-

Loud sound may not be to everyone's taste.
By Joel Tadman
Wilson Staff Cortex Driver Review - We test Wilson's most adjustable driver to date, the winner of the recent Driver Vs. Driver 2 TV show
Wilson Staff Cortex Driver Review
Cortex is the product of Wilson's Driver Vs. Driver 2 TV Show, on which aspiring engineers and designers pitched their ideas to a panel of judges, which this year include GM Top 25 coach Rick Shiels.
The man behind the eventual winning design was Evan Hoff, who took inspiration from his love of motorcycles. You can read more about the technology behind Cortex here but it's worth pointing out here that it is Wilson's most adjustable driver to date.
The first thing that immediately strikes you is that Cortex has bundles of shelf appeal. It looks supremely cutting edge underneath, with adjustability and carbon fibre sections aplenty. Then at address, it offers a clean, traditional shape that is easy to align with no distractions. It's arguably one of the best-looking drivers launched in the last few years.
We tested it in a Fujikura Atmos 6S shaft, a stock option that perhaps wasn't as heavy or stiff in profile as the shaft we currently play but not far off - we weren't custom fitted and review samples were fairly limited.
Starting at 9° in the neutral, low-spin setting, we set some base numbers indoors on the Foresight Sports GCQuad. The sound initially grabs your attention. It's loud, very loud in fact, and reverberates for perhaps a little longer than it should.
That said, the head feels stable and very solid, even when you strike one out of the heel or toe, so you soon forget about the sound.
It was clear, like with every modern driver these days, it was high launching and that we needed to loft down to 8° via the adjustable hosel to optimize launch conditions to maximize distance so you might find yourself needing to do this too.
You'll see this did the trick – at 8° static loft the launch and spin were right were we'd want them to be and an average carry of 272 yards is around where we normally are with driver.
That said, our clubhead speed was higher. A good 1.5mph higher in fact (thanks to some recent golf-specific gym work) so perhaps we should have experienced some longer carries on average.
We did hit some long bombs, one shot carried 280 yards, others flew 275, so it clearly has the potential to send it out there, but the Smash Factor (conversion of club speed to ball speed) was struggling to get above 1.41, while with our current Callaway Rogue Sub Zero it hovers around the 1.43 mark.
The GCQuad was telling us our strikes were pretty central, perhaps ones slightly low on the face caused performance to drop a little more than we'd like, but overall Cortex was a very solid performer.
Unlike with Triton, moving the weights around did affect the launch and shot shape, although not a great deal. In the extreme low to high settings on the sliding weight track, we saw a 150 rpm change in spin while the launch stayed the same.
Switching around the 2g and 8g sole weights did change the shot shape bias, reigning in our miss to the right by around 10 yards. This will encourage slicers of the ball greatly.
In summary, well-struck drives are rewarded with lofty ball speeds and carry and while the off-centre forgiveness looks to be somewhat lacking in the low-spin setting, the adjustability options go a long way in helping make Cortex more user friendly.