Callaway Stormlite Jacket
Callaway Stormlite Jacket: We consider freedom of movement, looks and on-course performance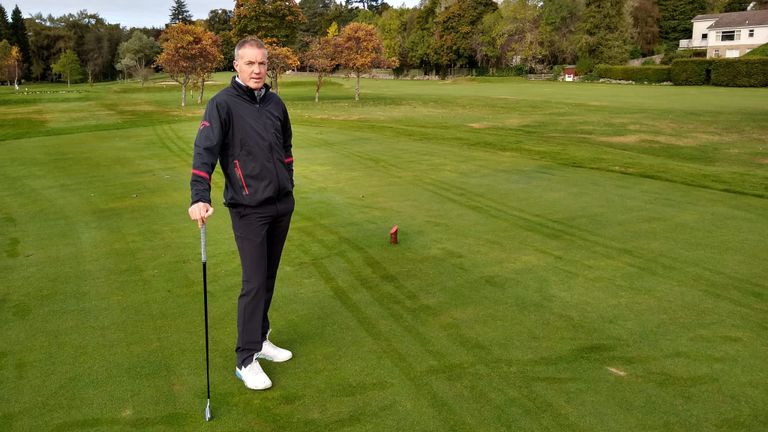 The Callaway Stormlite Jacket does exactly what it sets out to do. At an affordable price point, it offers waterproofing and wind protection. In addition, it's comfortable to wear and easy to swing in. It won't win any styling awards but for those seeking a basic waterproof, it's worth considering.
Reasons to buy
+

Good thermal properties. Seam sealed. Decent freedom of movement
Reasons to avoid
-

Not as lightweight as some. Fairly basic styling
In this Callaway Stormlite Jacket review, we consider the garment's freedom of movement, looks and on-course performance
Callaway Stormlite Jacket Review
The Callaway Stormlite jacket offers good waterproofing and wind protection. It's seam sealed with AquaGuard water-resistant zippers.
Adjustable hem and cuffs are there to allow you to customise the fit and to further bolster protection from the elements.
Callaway's Swing Tech technology is designed to enhance freedom of movement.
At under £100, it's one of the more affordable rain jackets on the market right now.
How tall am I/what is my build?
I'm 6'2 and fairly normal build. Size tested was a large.
What do I normally wear? Does it come up big/small?
I normally wear a large and I would say this garment was pretty much right. Both body and sleeves were of a good length and there was enough space in the main part of the jacket, without it being constrictive in any way.
How did it fit/feel/perform?
I found the Stormlite jacket to be comfortable if a little bulkier than some waterproof jackets on the market.
Freedom of movement is good and it's easy to put on and take off.
Adjustability of both hems and cuffs is good and the water resistant zippers run smoothly.
Let's not beat around the bush – this is not a premium jacket but for under £100, you're getting very decent performance.
Related: Best golf polo shirts
Any extra details you noticed?
Padded collar is a cosy addition that adds comfort in colder conditions, a warm jacket is an essential winter golfing item.
Callaway branding appears on sleeve and back yoke.
It won't fold down quite as neatly as some more expensive jackets out there.
Can you wear it off the course?
The jacket would deliver the same protection off the course but in all honesty, the Stormlite is more about functionality than looking good off course.
The styling is relatively basic but it does look good. Although, I would say this is a pretty golf-specific garment.
I wore the Caviar (black) option but it's also available Blue Tattoo (blue) and Irongate (grey).