Meet the experts: Gary Leboff
Mind coach, Gary Leboff, is tasked with helping the Play Your Best Challenge players with their mental game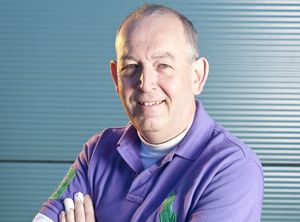 Gary Leboff is one of the premier mind coaches in European golf. Delivering results at speed in a complex, highly pressured environment, Leboff has worked with PGA professionals on all the major tours as well as amateurs of all ages and abilities.
He has been working in golf since 1998. One of the most inspirational and experienced coaches in the game, he helps golfers achieve the standard of play and level of consistency that had always been within their capability. Some of the issues Gary helps to resolve include:
- 1st Tee Nerves - Staying Positive Out On The Course - Maintaining Concentration Throughout The Round - Not Blowing A Great Score With The Clubhouse In Sight - Curing The Yips
Very few golfers ever achieve their golfing ambitions. Most are destined to remain frustrated by an inability to 'get out of their own way'. Leboff helps golfers move beyond long-standing limitations, realizing their true potential.
For more details visit garyleboff.co.uk
Betting experts, writers and video producers. Couple of guys in our early 20's looking to bring the sport that we love into a new era.'