Breaking 70: A mixed bag
Play Your Best Challenge winner, John Boag, blogs on his mission to break 70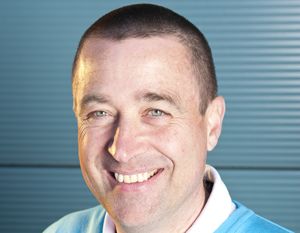 March 31 was my first full round with the new bag. I started well using 3-wood off the tee and was keeping the ball in play, always a good thing around the Lansdowne course. I did not dare take the driver out of the bag early as I was low on confidence and felt that it would be too costly.
I was hitting the irons well but with too much draw so was missing the greens left early on. With a little adjustment to my grip and alignment I was soon hitting greens. On the greens I was surprised how soft the Anser felt compared to my old putter and I took a while before it sank in that all my putts were coming up short.
The saving grace was that my putts were all on line and, if hit, the score could have been so much better. Overall I was happy as I did not hold out much hope of breaking 80, never mind 70 with a whole bag of new gear.
I was surprised how easy it was to get rid of the fade and it was pleasing to hit irons straight at greens instead of aiming left of target all the time.
The only down side was the driver. I still can't get it right but I will work on it during my visits to the range. I have also been continuing with the exercises I was given from Annette from Fitness for Golf and can see an improvement of my posture already.
I also put into practice techniques that Gary Leboff recommended, such as the good shot diary that I complete as soon as I leave the course to avoid dwelling on the negatives. I hit the range a couple of times during the week, mostly working on the driver and I seem to have cracked it. I've just got to take it to the course on Saturday when I'm playing Crieff.
Follow John's progress on Twitter @toady67