Your chance to meet José Maria Olazábal and take part in the Nespresso Trophy UK Challenge
Nespresso and Golf Monthly have teamed up for the 2013 Nespresso Trophy 
UK Challenge, where the winners will meet one of the true greats of the game, José Maria Olazábal, at a private and exclusive event in San Sebastián, Spain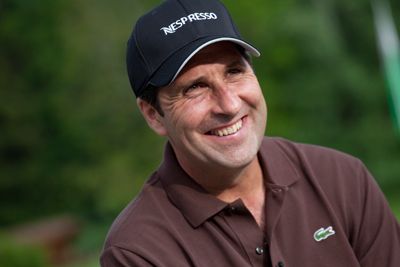 By Tom Clarke
With the success of the tournament over the past two years, Nespresso, the leaders in premium-portioned coffee, and Golf Monthly, the UK's number one golf publication, are pleased to announce the launch of the 2013 Nespresso Trophy UK Challenge.
A nationwide amateur tournament with a Ryder Cup theme, players will team up for a 'Better Ball Pairs Stableford' competition.
This year, 120 teams are set to compete across three Regional Rounds (40 pairs in each) played at The Mere in Cheshire, Foxhills in Surrey and firstly, on June 26, at the prestigious Woburn Golf Club.
Following the Regional Rounds, the top two pairs from each will head to San Sebastián - the capital of Spain's Basque Province - for an exclusive and totally unique 'Meet José Maria Olazábal' event. José Maria says: "My goal with the Nespresso Trophy was to create a unique experience for people who love gourmet coffee and golf."
The event promises to be one of the highlights in the Nespresso calendar, giving you the chance to play some of the best courses in the UK this summer, before meeting up with one of the game's modern greats...
How to Enter
The 2013 Nespresso Trophy is now open to Golf Monthly readers and their guests. Registration for all entries closes May 26. To find out more and to register your interest click here.
Nespresso and Golf The Perfect Blend In addition to hosting the Nespresso Trophy, the brand continues to develop key relationships within the game since partnering the 2010 Ryder Cup. Working closely with brand ambassador José Maria Olazábal, Nespresso is once again the official coffee supplier for the BMW PGA Championship - the European Tour's flagship event held every May across the iconic Wentworth West course.
Why become a Nespresso Club Member Nespresso is more than just a coffee. On becoming a Nespresso Club Member, you have access to a range of exceptional Grands Crus coffees, smart and stylish machines and personalised customer service. You could also have the opportunity to participate in some exceptional experiences such as partnering José Maria Olazábal at the BMW PGA Pro-Am tournament and a whole host of other indulgences. To find out more about being a Nespresso Club member visit www.nespresso.com
Download the Nespresso App... Take advantage of a Nespresso Boutique in your pocket and Download the Nespresso App. With the Nespresso App you can make your order on the fairway, and have your capsules delivered to your doorstep, ready for your return home!
Keep up to date with the latest Nespresso Trophy News... 'Like' Nespresso at facebook.com/nespresso or follow Golf Monthly on Twitter @golfmonthly