Ryder Cup Winners By Year - Who Has Won The Most?
A significant period of domination sees Team USA hold a considerable lead in the all-time stakes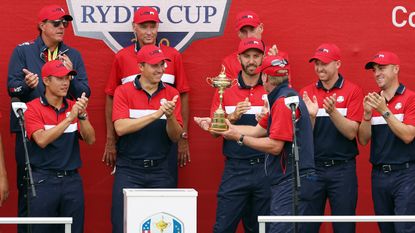 (Image credit: Getty Images)
As the Ryder Cup nears 100 years of history, the 44th battle for golf's most famous team trophy has just taken place in Italy for the first time.
Team Europe secured a thrilling 16.5-11.5 win at Marco Simone thanks to a dominant foursomes display over the first two days and a 6-6 tie in the singles on Sunday.
The previous 43 events took place all over Europe and America involving 363 unique players in 1012 fiercely-contested matches.
Team USA still has the upper hand overall, but since continental Europeans were allowed to compete in 1979, the men in blue have dominated the scoreboard.
After beginning in 1927 as a fixture between Team USA and Great Britain, the opening five events were won by the home team until the Walter Hagen-led Americans secured the first away win in 1937.
Once the competition resumed after the Second World War, Team USA - captained by Ben Hogan, Sam Snead, and Arnold Palmer along the way - claimed 10 out of 11 victories prior to the first ever tie in 1969.
The inclusion of Ireland failed to aid GB in their quest to wrestle the little gold trophy back from the Americans as the men in red won another seven in succession, and in 1979 the choice for selection was opened up even further.
When The Belfry made its debut as a Ryder Cup host venue in 1985, Europe secured its first win in 28 years. Two years later, the men in blue bagged a first ever away win on US soil as momentum began to follow the Europeans from there.
After only the second ever draw between the pair in 1989, Europe nudged in front 10-6 over the course of the subsequent meetings.
But who has won the most Ryder Cups overall? Let's take a look.
HOW MANY TIMES HAS TEAM EUROPE WON THE RYDER CUP?
15 - Given the 10 recent wins, success for either Great Britain or Europe in the Ryder Cup has clearly been quite sparse over almost 100 years of action.
Great Britain managed just three victories in 58 years before the mid-80s rolled around, when the inclusion of a wider scouting network helped even the contest up somewhat.
HOW MANY TIMES HAS TEAM USA WON THE RYDER CUP?
27 - Having regularly dominated the Ryder Cup since its inception in 1927, the Americans have tasted success in almost two thirds of all historical meetings.
With the help of some of the greatest names to have ever graced the sport - including Tiger Woods, Jack Nicklaus, and Ben Hogan - Team USA have only failed to win 17 of the 44 clashes.
WHAT IS THE OVERALL RYDER CUP SCORE?
RYDER CUP RESULTS BY YEAR
1927: USA 9.5 Great Britain 2.5
1929: Great Britain 7 USA 5
1931: USA 9 Great Britain 3
1933: Great Britain 6.5 USA 5.5
1935: USA 9 Great Britain 3
1937: Great Britain 4 USA 8
1947: USA 11 Great Britain 1
1949: Great Britain 5 USA 7
1951: USA 9.5 Great Britain 2.5
1953: Great Britain 5.5 USA 6.5
1955: USA 8 Great Britain 4
1957: Great Britain 7.5 USA 4.5
1959: USA 8.5 Great Britain 3.5
1961: Great Britain 9.5 USA 14.5
1963: USA 23 Great Britain 9
1965: Great Britain 12.5 USA 19.5
1967: USA 23.5 Great Britain 8.5
1969: Great Britain 16 USA 16
1971: USA 18.5 Great Britain 13.5
1973: Great Britain and Ireland 13 USA 19
1975: USA 21 Great Britain and Ireland 11
1977: Great Britain and Ireland 7.5 USA 12.5
1979: USA 17 Europe 11
1981: Europe 9.5 USA 18.5
1983: USA 14.5 Europe 13.5
1985: Europe 16.5 USA 11.5
1987: USA 13 Europe 15
1989: Europe 14 USA 14
1991: USA 14.5 Europe 13.5
1993: Europe 13 USA 15
1995: USA 13.5 Europe 14.5
1997: Europe 14.5 USA 13.5
1999: USA 14.5 Europe 13.5
2002: Europe 15.5 Europe 12.5
2004: USA 9.5 Europe 18.5
2006: Europe 18.5 USA 9.5
2008: USA 16.5 Europe 11.5
2010: Europe 14.5 USA 13.5
2012: USA 13.5 Europe 14.5
2014: Europe 16.5 USA 11.5
2016: USA 17 Europe 11
2018: Europe 17.5 USA 10.5
2021: USA 19 Europe 9
2023: Europe 16.5 USA 11.5
Get the Golf Monthly Newsletter
Tips on how to play better, latest equipment reviews, interviews with the biggest names and more.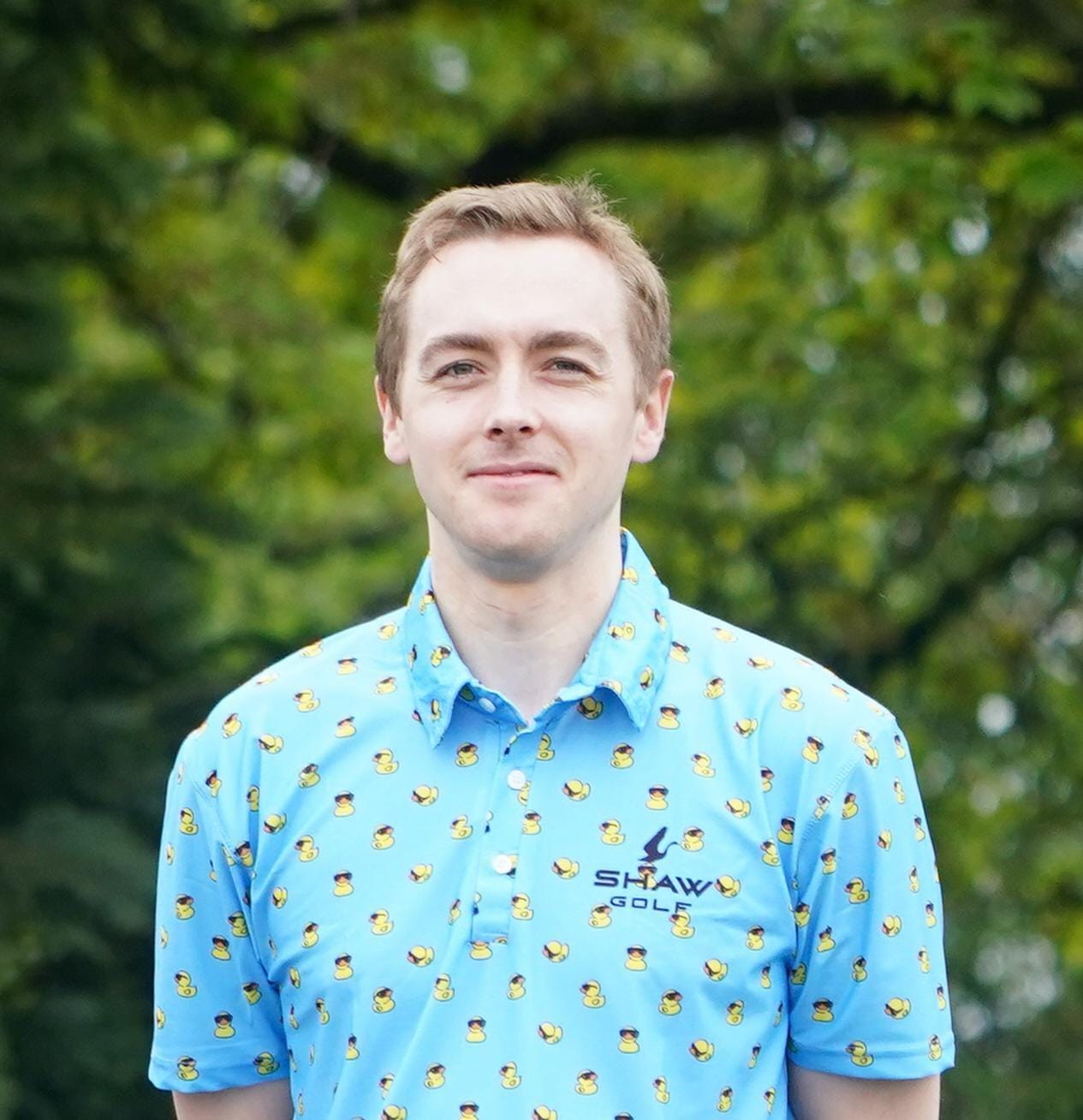 Jonny Leighfield is our Staff Writer, joining Golf Monthly just in time for the 2023 Solheim Cup and Ryder Cup. He graduated from the University of Brighton with a degree in Sport Journalism in 2017 and has since spent almost five years as the sole sports reporter at his local newspaper. The self-proclaimed 'worst golfer in the office' still enjoys playing as much as he can and is hoping to reach his Handicap goal of 18 at some stage. He attended both the 150th and 151st Opens and is keen to make it an annual pilgrimage.