How Walter Hagen Changed Professional Golf
To be recognised as the best golfer in the world, Walter Hagen had to become the first American-born winner of The Open Championship. This is the story of how he achieved that ambition.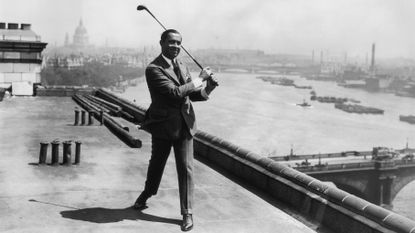 (Image credit: Getty Images)
Get the Golf Monthly Newsletter
Thank you for signing up to Golf Monthly. You will receive a verification email shortly.
There was a problem. Please refresh the page and try again.
Walter Hagen transformed professional golf on both sides of the Atlantic. Not only did he set new playing standards but also, by accruing wealth and connections, he demanded to be treated on a level with anybody, regardless of class or standing. He was a pioneer of social rights as well as sporting excellence.
In 1920, Walter Hagen was 28-years-old, a two-time US Open winner and a rich man after playing countless exhibition matches across the USA. He was generally recognised as the best player in America.
But Hagen had wider ambition. He wanted to be known as the best player in the world. In order for that to happen, he realised he had to win The Open Championship. Players from Britain had sailed over to claim the American national title, but by 1920 no American-born player had steamed across the Atlantic in the other direction and been named champion golfer for the year on British soil. Hagen hadn't played in The Open of 1914 – the year of his first US Open victory – then The First World War meant The Open wasn't contested from 1915 to 1919.
After The Great War
After the Great War, when people slowly allowed themselves to think again about trifles like golf, there was uncertainty about who were the better players: The Brits or the Americans. They had rarely tested themselves against each other after all. So there was considerable excitement at the prospect of Hagen (and other US players) travelling to Britain in 1920 for a showdown on the links. Hagen, of course, went by first class and arrived exuding confidence. "Sir Walter" was a man who enjoyed the finer things in life. He mixed with film stars and would become friends with the Prince of Wales; he attended parties, stayed in the finest hotels, drank champagne and dressed expensively. "I never wanted to be a millionaire, I just wanted to live like one," he famously said. He had bravado.
In an interview before the 1920 Open Championship at Deal, Hagen spoke positively of his chances in the event. But in the resulting article, written by Bob Howard of the Daily Mail, Hagen's words were twisted and he was unfairly made out to be naïve and cocky. Howard suggested Hagen's belief he could master links golf on his first visit and take the Claret Jug back to The States was unfeasibly arrogant.
Hagen wasn't pleased and made that clear to media magnate Lord Northcliffe. Howard was reprimanded for the article and a retraction was printed. Hagen would not tolerate what he felt to be unfair treatment.
The Open of 1920
After completing a series of exhibition matches, Hagen and Jim Barnes headed for Deal to play a practice round ahead of the 55th Open Championship. The pair parked outside the clubhouse and walked in. They were ushered straight out again and pointed towards Harry Hunter's shop. They could change there, but they wouldn't be allowed inside the clubhouse.
Hagen wasn't impressed by this lack of hospitality as he watched amateur competitors strolling past him into the comfortable clubhouse and decided to act.
For the first day's competition Hagen hired a stretch Daimler and a driver. Still not allowed into the clubhouse, he had it parked outside and ate meals of pheasant, caviar, smoked salmon and champagne while sitting in its luxurious back seats.
Hagen finished second to last in the 1920 Open: He was totally unaccustomed to the strong winds whipping across the links at Royal Cinque Ports and he wasn't able to adapt his game. He received a pasting in the British daily papers.
But Hagen's confidence wasn't shaken, "I'll be back," he declared. With his showmanship and bold disregard for the regimented British class system, he had certainly left his mark.
St Andrews 1921
Hagen was true to his word and he returned to The Open the following year at St Andrews. He wisely elected to stay out of the limelight a little in the build up, fearful of another media attack. But his golfing performance certainly improved. He ended the week in a tie for sixth place, six back of the winner Jock Hutchison. Scottish born, Hutchison had become a naturalised American citizen the previous year. The USA had an Open champion but not a U.S. born winner… that was what Hagen, and American golf fans, really wanted.
Royal St George's 1922
In 1922, The Haig returned to Britain more determined than ever to claim The Open Championship. He travelled to Royal St George's in excellent spirits. He had won the 1921 USPGA and had made great strides in securing greater respect for professional golfers in the USA. He had organised the donation of a grandfather clock to Inverness Golf Club following the 1920 U.S. Open as thanks for the players being allowed to use the clubhouse facilities. Things were moving in the right direction for American pros and, on the eve of the 1922 Open Championship, Hagen took the opportunity to point this out to the Brits.
"The golf professional is respected far more in the USA than here. He is encouraged to rise in the social as well as the financial scale," he said to the press. "This gives him greater confidence in himself and his work."
At St George's Hagen led the qualifying, but started the tournament inauspiciously with a 76. However, the tough conditions meant most of the field struggled and, after Hagen had added a 73 on the afternoon of day one, he held the halfway lead.
Again, poor conditions for round three inflated the scoring. Hagen found it particularly tough and a 79 saw him drop three back of Jock Hutchison who was putting up a stern defence of his title. Jim Barnes and Charles Whitcombe were one closer to the leader than Hagen.
The Final Round
Five-time champion J.H. Taylor was only four behind and the home fans were desperate to see the 51-year-old Englishman roll back the years. He had first won the title 28 years previously. It proved a stretch too far though and he faded to a creditable sixth. Another veteran and crowd favourite, Harry Vardon, finished in the top-10 at the age of 52. The six-time Open winner had been the world's best player in his prime and he saw his successor in Walter Hagen. When he'd watched The Haig at Deal in 1920 he correctly projected Open success for the American, despite his poor showing there.
"He does the right thing at the right time," said Vardon. "I predict he'll win our championship not once but several times."
In wet and windy conditions, Jock Hutchison stumbled with a fourth round 76 at St George's and came up two short, Charles Whitcombe's 75 also wasn't enough. Barnes produced a 73 to take the clubhouse lead on 301, until Hagen bettered that by one.
The American had employed a runner to keep him informed of his rivals' progress and he ground out a closing 72. Although he bogeyed the final hole, he had scored 300 and, surely, a first Open title.
The only man who could possibly deny him was George Duncan. But the Scot, who was out an hour behind Hagen, needed an improbable 68 to tie. The 1920 champion had slumped to a third round of 81 so few thought he could come back. But playing some incredible golf, a birdie on the 16th meant he needed just two pars to tie. He parred the testing 17th and a playoff looked the likeliest result.
Hagen watched Duncan play the final hole and was obviously agitated, unable to stand still. When the Scot failed to get up-and-down from off the final green to lose by a shot, Hagen was (by all accounts) visibly shaking as he went up to commiserate with his colleague.
A Changing of The Guard
After Hagen had made a gracious and humble victory speech, the British sporting press were left in no doubt that a changing of the guard was in the offing. Writing in the Times, the great Bernard Darwin stated; "Unless our younger professionals do some hard thinking and learn to hit the ball truly on the green, America will win it again and again." How right he was. Arthur Havers may have denied Hagen a defence of his title in 1923 but "The Haig" won again in 1924 then also in 1928 and 1929. Bobby Jones had also won three times by 1930 then Gene Sarazen and Denny Shute of the USA won in 1931 and 32 respectively. When Collin Morikawa took the title in 2021, it was the 45th time a player from the USA had won The Open – more victories than any other country.
Hagen opened the floodgates. He proved to American players that they had the beating of their colleagues from the other side of the pond in their own backyard. And he proved that if players from the USA wanted to be recognised as the best in the world, they had to win events outside their home country. He also proved that professional golfers were not second-class citizens. His first-class way of living and his determination to be viewed as an equal showed fellow pros and golf fans that the times, they were a-changin'.
Results of the 1922 Open Championship
1 Walter Hagen (USA) 76 73 79 72 300 £75
T2 Jim Barnes (USA/Eng) 75 76 77 73 301 £32 10s
T2 George Duncan (Sco) 76 75 81 69 302 £32 10s
4 Jock Hutchison (USA) 79 74 73 76 302 £15
5 Charles Whitcombe (Eng) 77 79 72 75 303 £10
6 J.H. Taylor (Eng) 73 78 76 77 304 £10
7 Jean Gassiat (Fra) 75 78 74 79 306 £7 10s
T8 Harry Vardon (Jer) 79 79 74 75 307 £6 5s
T8 Tom Walton (Eng) 75 78 77 77 307 £6 5s
10 Percy Alliss (Eng) 75 78 78 77 308 £5
Walter Hagen Achievements
- U.S. Open winner: 1914, 1919
- Open Championship winner: 1922, 1924, 1928, 1929
- USPGA Championship winner: 1921, 1924, 1925, 1926, 1927
- Western Open winner: 1916, 1921, 1926, 1927, 1932*
- Winner of 75 professional tournaments
- Captain of first six USA Ryder Cup teams
- Elected into World Golf Hall of Fame in 1974
*The Western Open was regarded as the biggest tournament in world golf after the U.S Open and Open Championships. There's an argument for crediting Hagen with 16 Major titles rather than just 11.
Get the Golf Monthly Newsletter
Tips on how to play better, latest equipment reviews, interviews with the biggest names and more.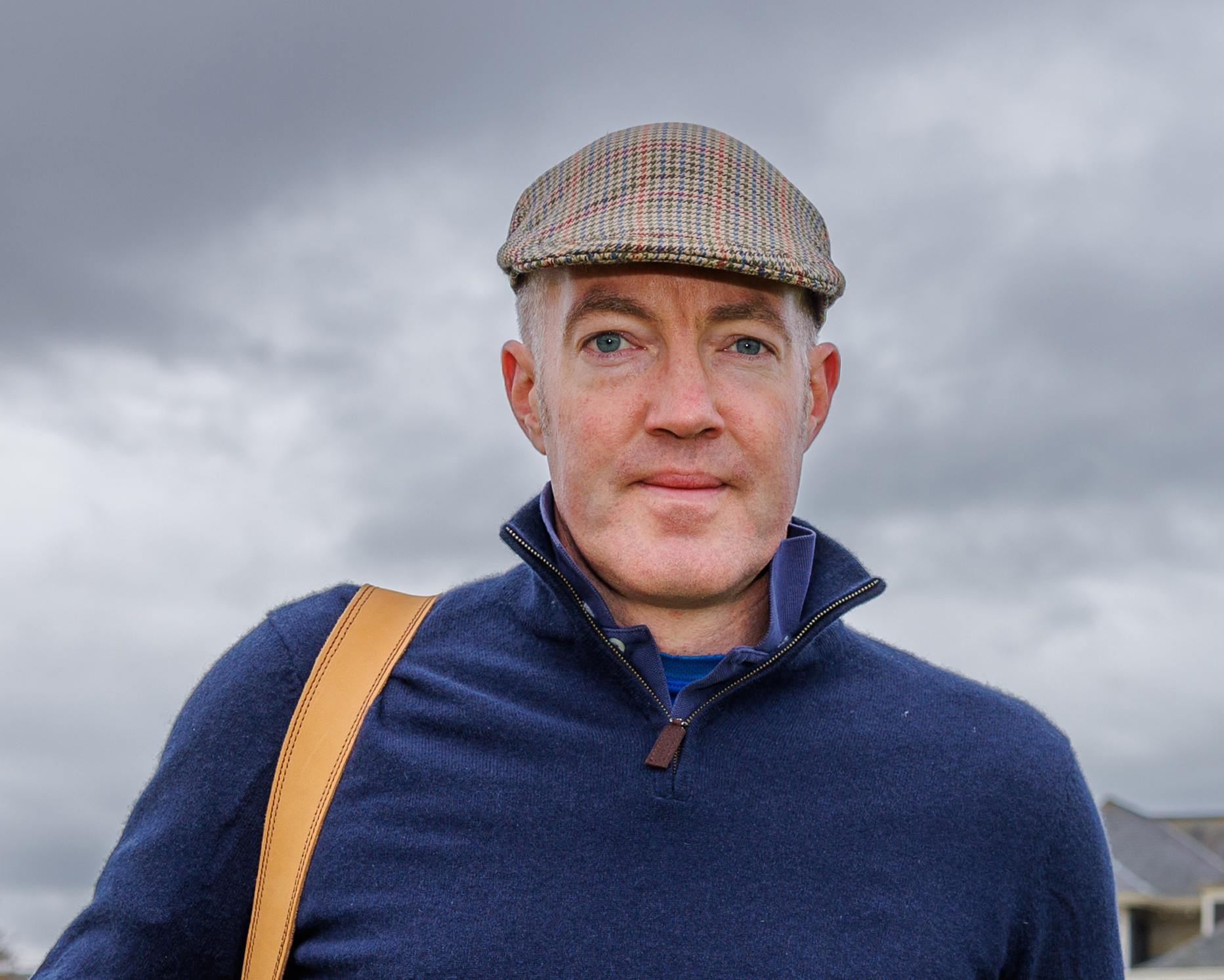 Fergus is Golf Monthly's resident expert on the history of the game and has written extensively on that subject. He is a golf obsessive and 1-handicapper. Growing up in the North East of Scotland, golf runs through his veins and his passion for the sport was bolstered during his time at St Andrews university studying history. He went on to earn a post graduate diploma from the London School of Journalism. Fergus has worked for Golf Monthly since 2004 and has written two books on the game; "Great Golf Debates" together with Jezz Ellwood of Golf Monthly and the history section of "The Ultimate Golf Book" together with Neil Tappin , also of Golf Monthly.
Fergus once shanked a ball from just over Granny Clark's Wynd on the 18th of the Old Course that struck the St Andrews Golf Club and rebounded into the Valley of Sin, from where he saved par. Who says there's no golfing god?