World of Adventures
Golf Monthly's editor at large takes a trip to the World of Adventures...that's the Callaway Performance Centre in Chessington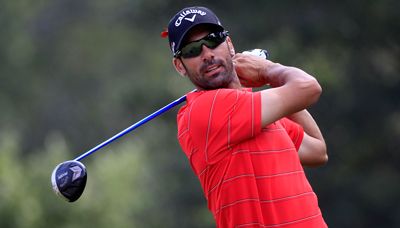 So what speed do you think you swing the club at? Here's a bit of a clue...Tiger can (or at least used to be able to) swing that thing at 150 mph. This, of course, was his maximum and rarely used but he could do it without falling over or breaking a rib which is what you, me and almost everyone else would do if we were to try this trick. I can't even imagine how fast Callaway's Alvaro Quiros manages to swing the club.
Well, while you try to work out at what speed you swing let me tell you my speed. With a 6-iron I move it and groove it at an average 81.9 mph. With a driver I move up a few notches to 96.9 mph. Turns out this is not bad for a man of my age (66) never mind a man in my condition.
I found out this after spending a couple of hours in the Callaway Performance Centre which, it turns out, is next door to Chessington World of Adventures and not far from Junction 9 on the M25. The technician who delivered this news to me was the very nice, polite and encouraging Jason Skea.
Jason's ability to keep a straight face while assessing my shots - even occasionally offering up a "great shot, great swing" - was a lot more impressive than my flailing efforts. Mind you, he did balance this positive encouragement with the fact that the cameras, computers and, for all I know, little green men revealed that I had a nasty tendency to go over the top in my downswing, a fatal flaw that produces my trademark out-to-in slice and which is why I have yet to play in The Open.
Jason also passed on to me a lot of data about launch angles, sidespin, swing paths and angles of attack but, to be honest, I can't remember what they were and I'm not sure my life would be hugely improved if I could. Anyway, the big point here is that these performance centres are not only informative and perhaps cruelly revealing but terrific fun.
Sure, it costs a few quid but my feeling is that it is worth it if you are already considering investing in a new set of clubs that is going to cost several hundred pounds in the first place. How much the new clubs (Razr, stiff graphite shafts) help me I'll report on when I get my mitts on the little beauties.
Meanwhile, on my way back home, I was happy to pass the aforementioned World of Adventures with rather a smug smile on my face having enjoyed my own very special adventure with Jason. I mean this strictly in a scientific and golfing sense of course. Onward to Sandwich and Lee Westwood's first Major...
Bill has been part of the Golf Monthly woodwork for many years. A very respected Golf Journalist he has attended over 40 Open Championships. Bill was the Observer's golf correspondent. He spent 26 years as a sports writer for Express Newspapers and is a former Magazine Sportswriter of the Year. After 40 years on 'Fleet Street' starting with the Daily Express and finishing on The Observer and Guardian in 2010. Now semi-retired but still Editor at Large of Golf Monthly Magazine and regular broadcaster for BBC and Sky. Author of several golf-related books and a former chairman of the Association of Golf Writers. Experienced after dinner speaker.