Something for the weekend
GM Contributing writer James Mason has a thought about how good his golf could be if he always got a second chance…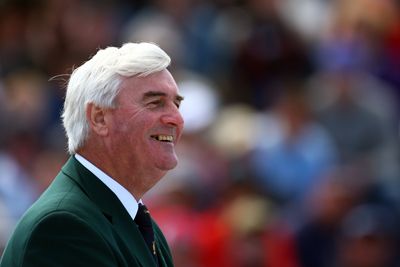 It's your opening tee shot, and you slice the ball out of bounds. It's a nightmare start. Frustrated, you reach for a provisional and result in smashing it straight down the middle of the fairway. If it was so easy, why didn't you do that the first time?
It's even worse on the greens; standing over a straightforward six-footer, your nervy effort shaves the edge of the hole. Conceding defeat, you drag it back and have another go - pretending it never happened. This time you never look like missing. It's like there is a Player A and a Player B...
Player B is the man. If only you could play like him all the time. He steps up and always hits the middle of the fairway, holes every putt and his wedge play is sublime; this man can get up and down from anywhere.
Nerves never affect Player B. He could win every weekend swindle and his name would be engraved on every honours board in the clubhouse. He's so good he could even turn pro. You can see him now, Royal St George's at the Open Championship as Ivor Robson announces: "On the tee, Player B."
The problem is, Player B only comes out when Player A has been a naughty boy and stuffed it in the rough, drilled one into the clag, sunk his ball in the drink or left it short from inside 5ft.
Player B is our saviour; he is the reason we will tee it up again this weekend, because maybe this weekend, Player B will dust down his FootJoys, pull the driver out and nonchalantly launch it down the middle like the pro he is. If only Player A could do the same...
But you don't ever want to get to Player C and D. Player C has the yips and Player D couldn't hit himself, let alone a golf ball. And, heaven forbid if you ever pull out the drunken schizophrenic that is Player Z. If you do, it's probably time to pack it in and retire to the bar.
Have a great weekend, and here's hoping Player B steps onto the tee. Happy golfing!
James Mason is a senior contributor for Golf Monthly magazine and editor of planetgolfreview.com and has producing destination and equipment reviews for Golf Monthly, Greenside, and Middle East Golfer magazines. He has also produced destination features for Golf World and Going for Golf magazines and interviews for Middle East Golfer and Qatar Airlines. James was captain of Coventry university golf team and now plays off a 5 handicap.