McIlroy hits the big time
Golf Monthly's editor at large puts into words how we're all thinking about golf's new US Open champion after his procession at Congressional Country Club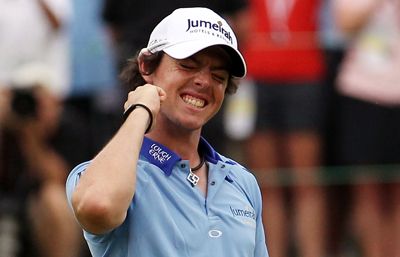 A quick calculation tells me I've been to 28 US Opens. This latest isn't one of them. One of the joys of this turn of events is that I avoid the jet-lag and yet here I am this morning feeling jet-lagged, the result of four consecutive late nights followed by four consecutive early mornings.
Still, it was worth it. Watching Rory McIlroy strut his stuff across the Congressional Club turf was just about as good as it gets for those of us who root not just for brilliant play but for nice lads who learned how to say please and thank you before they took on the challenge of hitting a 3-iron off a hanging lie.
McIlroy may yet be tempted into bad places by the money and fame that will now accompany his victory but the hope remains that he won't. Initial signs suggest there is serious room for optimism here. For a start his mum and dad, Gerry and Rosie, are good people and remain great parents.
When I suggested to Rosie a couple of years ago that I liked her son, that he was a credit to her and her husband and that I hoped he would never change, her reply was good to hear. "Oh, don't worry about that," she smiled. "He'll never be too old or too big for me not to put him over my knee." She meant it jokingly of course but the point was well made.
Remaining a nice guy and still winning the big prizes is not an easy trick. It can, however, be done - Sandy Lyle and Bernhard Langer proved that particular point 20-something years ago - and it is important that it is done. Incidentally you can be a 'bad boy' and still be a nice guy.
This last point will hopefully be noted by Tiger Eldrick Woods who must have watched Rory's romp and yomp in Washington with a mixture of admiration and, yes, jealously. These were the marches Tiger used to take and maybe still will again once his head and body are in a better place but he knows now that the old game has a new, much younger hero and one who offers a different template for success.
Tiger's way started out brilliantly but was soon encouraged into the sort of hard arrogance and disdain for others that turned off many who once admired him not just as golfer but as a person. As he sits alone and probably confused in his palatial new home in Florida, Woods knows the tide of his life is now going out faster than ever.
The big contracts will now flow Rory's way, the public interest and affection will be directed in the Ulsterman's direction. Woods can yet regain his number one postion, can yet overtake Jack Nicklaus but today and forever more he knows that genuine affection has been offered to someone else. For him, this is a stark and lonely thought this morning.
Knowing Rory as I do, my fellow Northern Irishman will probably be feeling sorry for his old hero as he cradles the US Open trophy all the way home to Holywood.
Golf Monthly US Open microsite
Bill has been part of the Golf Monthly woodwork for many years. A very respected Golf Journalist he has attended over 40 Open Championships. Bill was the Observer's golf correspondent. He spent 26 years as a sports writer for Express Newspapers and is a former Magazine Sportswriter of the Year. After 40 years on 'Fleet Street' starting with the Daily Express and finishing on The Observer and Guardian in 2010. Now semi-retired but still Editor at Large of Golf Monthly Magazine and regular broadcaster for BBC and Sky. Author of several golf-related books and a former chairman of the Association of Golf Writers. Experienced after dinner speaker.