The average golfer revealed
A Golf Care survey has revealed the habits of the average golfer.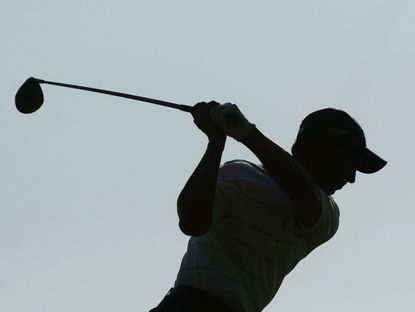 (Image credit: WireImage)
A Golf Care survey has revealed the golfing habits of the average golfer.
According to a survey carried out by insurers Golf Care, the average golfer has a handicap between 16 and 20, has been golfing for 1-5 years and likes to play 4-ball format.
The average golfer plays their home course 81 times a year and 79% of golfers are members of a golf club, an increase of 2.5% on the figures for 2013.
The average golf club member spends £24 when visiting their club for a round of golf, and £48 when visiting another course. The non member of a golf club spends an average of £49. The average green fee paid by a member playing another course is £25; by an itinerant golfer it is just under £22.
Golf equipment is bought by the average golfer from four sources with 32% buying online, 30% from a high-street outlet, 28% in a pro shop and 10% direct from the manufacturer. Mr Average Golfer's preferred golf ball is Titleist, and his choice of irons in 2014 was TaylorMade, a change from Ping of the year before.
Almost half of all golfers went on at least one golfing holiday in 2014. Of this 49%, almost two-thirds took a golfing holiday in the UK, but many ventured beyond these shores with just over half taking a trip to Europe and 13% went golfing outside of Europe. The total cost of a going holiday in 2014 was up 11% on 2013, at £703.
In terms of getting their golf news, 33% get it from the television, 28% from golf magazines, 13% from the internet and 8% from newspapers. Or, to put in another way, the average golfer is unlikely to be reading this online story about themselves!
Get the Golf Monthly Newsletter
Tips on how to play better, latest equipment reviews, interviews with the biggest names and more.
Contributing Writer Golf courses and travel are Roderick's particular interests and he was contributing editor for the first few years of the Golf Monthly Travel Supplement. He writes travel articles and general features for the magazine, travel supplement and website. He also compiles the magazine's crossword. He is a member of Trevose Golf & Country Club and has played golf in around two dozen countries. Cricket is his other main sporting love. He is the author of five books, four of which are still in print: The Novel Life of PG Wodehouse; The Don: Beyond Boundaries; Wally Hammond: Gentleman & Player and England's Greatest Post-War All Rounder.