McDowell 'Totally Regrets' Saudi Comments In 'Minefield' First LIV Press Conference
Graeme McDowell has again voiced his regret at his comments from the opening LIV Golf event in London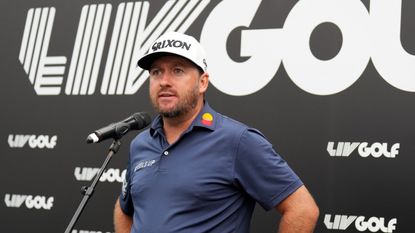 (Image credit: Getty Images)
Get the Golf Monthly Newsletter
Thank you for signing up to Golf Monthly. You will receive a verification email shortly.
There was a problem. Please refresh the page and try again.
Graeme McDowell has again voiced his regret at his comments from the opening LIV Golf event in London - saying he'd been prepped to give answers to questions about sportswashing and Saudi Arabia's human rights record.
McDowell was far from the only golfer to be questioned when the vast wealth of LIV Golf tempted players to cash in and leave the PGA Tour and DP World Tour in droves.
At the first LIV event at Centurion, a few golfers were caught out when questioned on topics such as sportswashing and Saudi Arabia's human rights, with McDowell answering one such question with the response:
"If Saudi Arabia want to use the game of golf as a way for them to get to where they want to be, I think we're proud to help them on that journey."
The Northern Irishman says he was prepped by LIV Golf officials to give his answers, but regretted the way his comments had come across as a defence of the Saudi government when he thought he was merely promoting his new golf tour.
"Going back to Centurion and that first press conference, I was not a paid ambassador for Saudi Arabia human rights," McDowell told John Huggan's The Thing About Golf Podcast.
"I was a paid ambassador for a golf tour. You start answering questions that can't be answered.
"I regret those answers, not that they were necessarily wrong; that was what we had been prepped to say by this golf tour that's paying me.
"I'm not being paid by the Saudi Arabian human rights organisation, I'm being paid by this new start-up golf tour, which is a financially lucrative opportunity for me at this stage in my career. The end.
"People say 'well, if he had just said it was about the money'. Of course it was about the money, of course it was. It didn't need saying. Of course that's what I was there for, it was a business decision."
A minefield of disaster questions
McDowell says he was caught off guard almost by the negative reaction to his comments at the LIV press conference, which he admits was a "minefield of disaster questions" that he was just not prepared enough to answer.
"I feel like my skin's thickened up a lot the last 16 months," McDowell added. "I didn't handle it very well the first three or four months. It bothered me that a reputation that I had spent 20 years building had actually just burned overnight.
"I'm like, is it really that fickle? Yes it is, is the answer. Public opinion will absolutely turn on you in a second. I know I've been a good pro all my career. I make a decision to go to a start-up golf tour and now I'm a bad guy?
"When I first went to LIV I'd never been criticised much in my career and I try to be a good pro. Obviously we talked about that press conference, it was an absolute minefield of disaster questions.
"I talked too much and that's the problem. I was trying to be an ambassador for a new tour. I wasn't trying to change the world. I totally regret it. I've never been the Dustin Johnson; I've never been the 'I don't care' man. It's not who I am.
"I try to do my best. I try to articulate what I felt best I can. Sometimes you say too much."
Financial reward enough to join LIV
The former US Open champion reiterated that at 44 and with him struggling to keep pace on the PGA Tour, the financial rewards he was offered by LIV became too much to turn down.
"Being honest, the financial reward was just about enough to move the needle for me in my time of life," he added.
"I'm not going to tell you they paid me £100m because they didn't. They paid me enough to make the decision worthwhile in the space I was in in the sport.
"2022 was turning into a grind again and then here comes LIV. I had my relationship of winning the Saudi International.
"I'd struck up a relationship with Golf Saudi and I liked the guys. I felt like they were into the game. We've spent a lot of time in the Middle East and it was another Middle East golf opportunity; a lot of money."
Get the Golf Monthly Newsletter
Tips on how to play better, latest equipment reviews, interviews with the biggest names and more.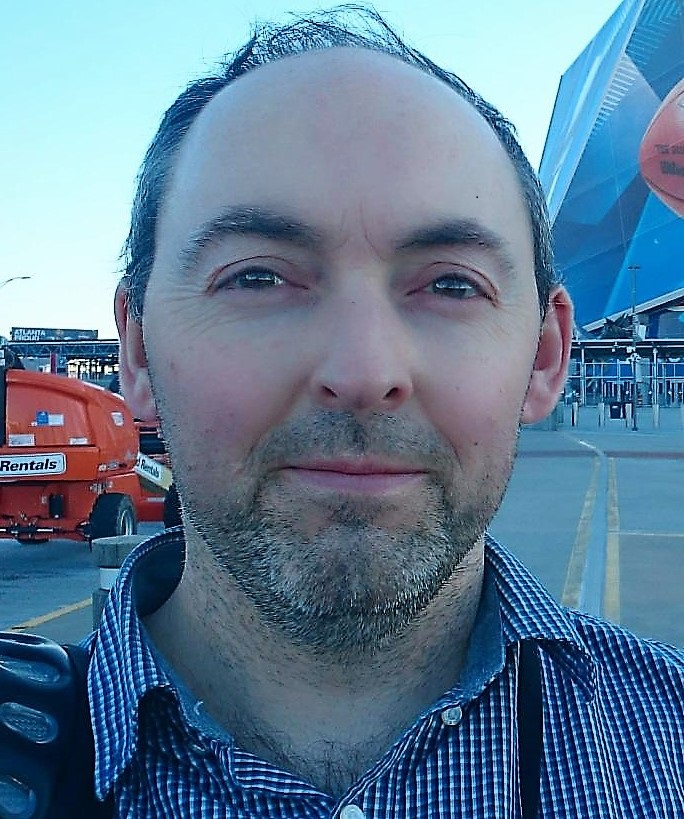 Paul Higham is a sports journalist with over 20 years of experience in covering most major sporting events for both Sky Sports and BBC Sport. He is currently freelance and covers the golf majors on the BBC Sport website. Highlights over the years include covering that epic Monday finish in the Ryder Cup at Celtic Manor and watching Rory McIlroy produce one of the most dominant Major wins at the 2011 US Open at Congressional. He also writes betting previews and still feels strangely proud of backing Danny Willett when he won the Masters in 2016 - Willett also praised his putting stroke during a media event before the Open at Hoylake. Favourite interviews he's conducted have been with McIlroy, Paul McGinley, Thomas Bjorn, Rickie Fowler and the enigma that is Victor Dubuisson. A big fan of watching any golf from any tour, sadly he spends more time writing about golf than playing these days with two young children, and as a big fair weather golfer claims playing in shorts is worth at least five shots. Being from Liverpool he loves the likes of Hoylake, Birkdale and the stretch of tracks along England's Golf Coast, but would say his favourite courses played are Kingsbarns and Portrush.