Mizuno JPX EZ 2016 club line-up announced
Check out the new driver, fairway woods, hybrids and irons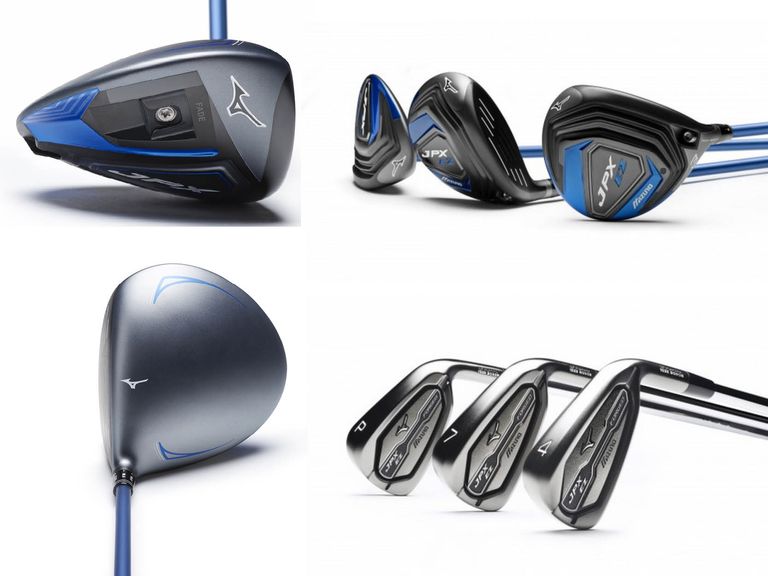 By Tom Clarke published
Mizuno has announced the launch of a new range for 2016 today. The JPX EZ has a new driver, Fairway Woods, hybrids and two irons
Mizuno JPX EZ 2016 club line-up announced
Mizuno has announced the launch of a new range for 2016 today. The JPX EZ has a new driver, Fairway Woods, hybrids and two irons. These clubs are bound to be very popular with all golfers. Check out a 60-second videos of all the clubs by clicking on the relevant links below.
JPX EZ 2016 Driver
The new Mizuno JPX EZ 2016 driver is designed to be adjustable driver that can be used by the ordinary golfer.
The driver has a striking blue and black sole design, and a simplified three-weight system that has a more than adequate adjustability while still delivering levels of forgiveness that are just as good as non-adjustable driver models.
Read more about the JPX EZ 2016 Driver
JPX EZ 2016 Fairway Woods and Hybrids
The new JPX EZ fairway woods and hybrids are going to be a very popular club with all golfers. They boast larger, flatter heads to help those with slower clubhead speeds flight the ball better. This will be a great help to golfers who struggle to consistently hit n ewer designed hybrids and woods that favour stronger ball-strikers.
Read more about the JPX EZ 2016 Fairway Woods and Hybrids
JPX EZ 2016 irons and JPX EZ Forged irons
Mizuno has also announced two new irons for 2016. The JPX EZ Forged irons are said to offer golfers a little more distance, while steel providing great feel and workability. Mizuno have managed to do this by having Boron-infused heads in the longer irons
The second model in the new Mizuno JPX EZ 2016 irons line-up is more of a distance iron, with feel then built back in. Another thing that will please golfers about the JPX EZ irons is the reduction in price of graphite shafts, which will now cost the same as the steel options.
Read more about the JPX EZ 2016 irons and JPX EZ Forged irons
Tom Clarke joined Golf Monthly as a sub editor in 2009 and was promoted to content editor in 2012 and then senior content editor in 2014. Tom currently looks after all the digital products that Golf Monthly produce including website and social media. Tom plays off 17 and lists Augusta National, Old Head and Le Touessrok as the favourite courses he has played. Tom is an avid viewer of all golf content with a particularly in depth knowledge of the pro tour.