The curse of the long par 3
Is the long par 3 a necessary evil? Or an avoidable evil?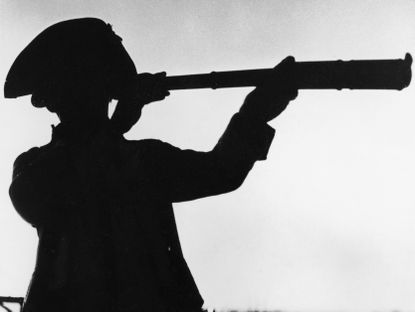 (Image credit: Getty Images)
Get the Golf Monthly Newsletter
Thank you for signing up to Golf Monthly. You will receive a verification email shortly.
There was a problem. Please refresh the page and try again.
Is the long par 3 a necessary evil? Or an avoidable evil?
I was playing in a society day. Early on the back nine we came across a par 3, of 240-and-something yards. In other words, it was a very long par 3.
There were no bunkers, no hazards. The hole curved away slightly uphill.
Now, none of our group are capable of hitting a drive 240 yards uphill. This was not a par 3 where you can attack the green off the tee. Yet isn't that the point of a good par 3?
This hole was stroke index 3, so we all got a shot on it. We all plonked our tee shots onto the fairway and then chipped onto the green, two putted and walked off with two Stableford points apiece.
It was not a hole that required much by way of strategy, nor even of execution. It did not make many demands of the drive, as even a mis-hit, so long as it was vaguely straight, was likely to go far enough that the green would be in range for the second shot.
It was, in short, a dull hole. It looked attractive due to the landscaping, but it played dull.
On the shorter par 3s you tee off with an iron, a change from the usual wood, and you aim at the flag. Or if the pin is tucked away you have a strategic decision whether to be bold or to go for a safe area of green.
It offers something different to the norms.
But here we were all taking a driver and aiming for fairway, just as we had, or were to do, on 14 other holes that round.
So why the increasingly use of a long par 3? Well one reason is that those who commission and own courses want their layouts long. Because of this, hole designs get compromised.
"A long par 3 is an easy way to get the total length up," points out Jeremy Slessor, MD of European Golf Design.
Ross McMurray, one of the designers at European Golf Design says no one "cherishes" the long par 3, "even the pros".
They seem to have become a necessary evil. But are the necessary?
One modern designer who has stood out against the trend of long par 3s is Sir Nick Faldo. "I have never been a fan of length for length's sake," he explains, "variety in hole length, direction and character is far more important in creating interest and strategic challenge."
It is shame that more designers do not copy him. But then it is a shame that so many course owners treasure length over quality.
Get the Golf Monthly Newsletter
Tips on how to play better, latest equipment reviews, interviews with the biggest names and more.
Contributing Writer Golf courses and travel are Roderick's particular interests and he was contributing editor for the first few years of the Golf Monthly Travel Supplement. He writes travel articles and general features for the magazine, travel supplement and website. He also compiles the magazine's crossword. He is a member of Trevose Golf & Country Club and has played golf in around two dozen countries. Cricket is his other main sporting love. He is the author of five books, four of which are still in print: The Novel Life of PG Wodehouse; The Don: Beyond Boundaries; Wally Hammond: Gentleman & Player and England's Greatest Post-War All Rounder.