The Clubhouse Were Going Berserk At Me - Martin Keown Q&A
We catch up with former footballer Martin Keown to talk all things golf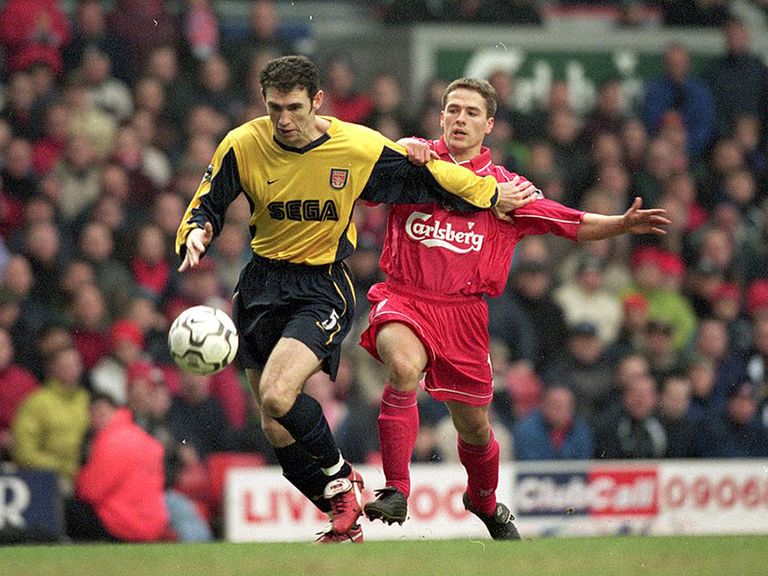 (Image credit: Getty Images)
Golf Monthly caught up with BBC pundit and former England and Arsenal footballer Martin Keown to talk all things golf
Golf Monthly recently caught up with BBC pundit and former England and Arsenal footballer Martin Keown at The Glenmorangie House Bar at Royal Troon...
On playing
"I'm a pretty new to golf, because when I was a player I had back problems, so I couldn't risk injuring myself. I'm now a member of Oxford Golf Club (previously called Southfields), so I do nine holes there occasionally.
"Unlike Alan Shearer and co, we're on the road during the Euros doing co-commentary so we have no time to play golf. The pundits stay near the studio and it's important they don't get stale so they get out on the course, where as we were travelling around a lot more.
"I did manage to play in France, but that was the first time in 12 months, so I'm a little bit of a fair weather golfer.
On his game
"I don't have a handicap, but it'd probably be around 24. Last summer I played at a golf day and through the first four holes I was level to the handicap they'd given me for the day, so there were no complaints. But then I ran away with the thing over the rest of the day, so they were going berserk at me in the clubhouse! But it's not often like that, but I am improving.
"I don't have lessons, I like to learn by discovery, watching other players. Now I'm happy I can step up and hit a golf ball, where as there was a stage where I was worried I'd miss it!
"I'm getting to the stage where I wouldn't mind having a go in something like the BMW PGA Pro-Am now. My problem is can't use woods, so I only hit irons. But I can hit my irons quite a distance, so for me it's best to be safe, especially as I can hit an iron close to 250 when I catch it.
"I was having a great spell during a golf event at Vilamoura last year, where it was a case of where do you want me to put the ball. Unfortunately though, there are so many little adjustments you have to make to be good at golf, like grip, where your shoulders are aimed, how you open the club up.
"My excuse for the time being is that I've just had an operation on my eye, so I've been struggling to work out distances. I've been relying on other people around me to follow my ball, and whenever I play a good shot it's annoying as I can't follow it!
On his favourite courses
"I really enjoyed playing Turnberry this week while up at The Open, while Saunton down in Devon is a lovely part of the world. I managed to hole a huge 30-footer at Turnberry too, which was nice!
Golf Monthly was speaking to Martin Keown at The Glenmorangie House Bar - Spirit of The Open. Vote for your favourite Open Championship finish at www.glenmorangie.com before voting closes Saturday.
Jake O'Reilly specilaises in equipment coverage, and joined the Golf Monthly team in 2013. Before this he graduated from the University of Huddersfield with a Sports Journalism and Media degree, and worked at a number of British golf magazines. Follow Jake on Twitter @jake0reilly