Does golf etiquette need a rethink?
Do we need to change our ways when it comes to modern-day golf etiquette?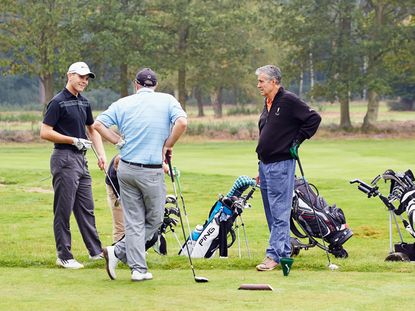 (Image credit: Duncan Nicholls)
Get the Golf Monthly Newsletter
Thank you for signing up to Golf Monthly. You will receive a verification email shortly.
There was a problem. Please refresh the page and try again.
Golf etiquette has evolved over hundreds of years and is viewed as a defining characteristic of our sport. But is our code of behaviour outdated? Do we need to change our ways?
One of the fundamental issues golf faces today, and a problem discussed almost universally within the sport, is the amount of time it takes to complete 18 holes.
Many players find it difficult to justify giving up five or six hours of free time to play a round of golf when they have family commitments or other interests to pursue. Others find it hugely frustrating to stand on the fairways, waiting on every single shot as slow players in front hamper their progress.
Is golf's regimented system of etiquette a key factor contributing to slow play? And if that is the case, is it possible/feasible to alter parts of it?
Let's start from the tee and the 'honour system'. How often have you stood ready to play a tee shot with an open fairway in front of you, but haven't been able to strike off as it isn't your honour? A playing partner, who is still by the last green trying to fix his umbrella onto his bag, has just made a birdie and should be up to play. Valuable minutes are wasted as he organises himself and gets in position. Wouldn't it have made more sense if those ready had played away to keep things moving quickly?
Moving down the fairway, we find the same playing partner in a difficult position in a copse of trees. He's having trouble deciding what shot to play and is acting out all sorts of potential options. You're ready to go but have to wait and watch this performance, as he's slightly further from the pin than you – more minutes wasted.
If you add all the time lost by adhering resolutely to our honour/playing-in-turn system through each round, it would be significant. If people played when ready (when it's polite and prudent to do so), tens of minutes could be shaved from average round times.
It's difficult to argue against that, but it should be noted that the honour system and playing in turn have an important place in competitive (particularly match play) golf and should remain in these instances. It can be part of the tactics of a closely fought match, but in bounce games or even Medal rounds is it absolutely necessary? Surely not, and it shouldn't be viewed as some sort of violation if someone plays out of turn when it makes sense to do so.
Related: be ready to play when it's your turn
How about on the green? There is, probably, more time wasted on the putting surface than anywhere else on the course, and a key reason for this is our rigid etiquette. "Who's away?" ... "Not sure Frank, what do you reckon, Terry?" … "Let's just have a look, hmm, very close, I'll quickly pace it…"
Oh my word, would somebody please take a putt! Again, it's important in match play that the person furthest away goes first, but does it really matter in strokeplay? Common sense should prevail and whoever is ready first should just get on with it. And they shouldn't fear they're committing some sort of horrendous faux pas.
Then there's the business of standing on lines: "I'll just mark..." But you're only four inches away from the cup… "I think I'd be standing on your line to tap it in…" But you're wearing spikeless shoes and about 100 people have already stood on that exact spot today, and it will basically add an extra minute on this green. And if everybody does that, we'll be out on this course until the cows come home!
Let's face it; on firm summer greens with soft spikes or spikeless shoes, standing on somebody's line should be a non-issue. It's an obsolete and time-consuming custom – a relic of the old days of metal spikes and rough putting surfaces.
In fact, should we totally change the way putting is ordered? Perhaps an individual should keep putting until they get their ball into the hole. That would certainly speed up play and eliminate the frustrating sight of four players all marking after their approach putts then, one by one, replacing their balls and tapping in from six inches. By the time you finally get to play your approach shot to that green having waited for an age, you've considered every possible thing that can go wrong and, thus, something inevitably will.
It may be Rules, rather than etiquette-based, but another time-sapping procedure is the tended-flag rule. If you're 70 feet away on the front of the green with the flag right at the back, how annoying is it to wait for a playing partner to rake a bunker, take his bag to the next tee, get his putter and take off his glove before he appears to tend the flag for you? Surely it would have made sense if you'd been able to putt up towards the stick. The chances of your striking the flag were minute and, even if you did, what would it matter?
But are all these suggestions the thin end of the wedge? Etiquette is an essential part of the skeleton that supports golf's principles of integrity and courtesy and, if we start to chip away at the old polite customs, will we compromise the civility of our great sport?
Might we see players barging onto the tee to get their drive away first, ignoring playing partners as they charge on with their own private mission? Could we see people grinding their heels into someone's line to create a definite obstacle on the green?
One would like to think not. Golf is not an aggressive or inimical game and golfers are, quite rightly, keen to be courteous to fellow players. But few of us would say we are incapable of demonstrating common sense.
When everybody is ready on the tee at the same time, the player who had the lowest score on the previous hole should go first. However, if a player is clearly not ready to play and you are, wherever it is on the course, there should be no stigma attached to you doing so. On the greens efforts should be made, within reason, to putt out and keep the game flowing.
Golfers should be thoughtful towards their playing partners, but also to groups behind. By making sensible efforts to expedite the game, this will be achieved.
Golf's steadfast, ingrained etiquette does indeed need a rethink. Few will lose enjoyment if we play more ready golf or putt out more regularly, but more might be inclined to play if a round takes half an hour less and there is less mind-numbing and irritating waiting.
Get the Golf Monthly Newsletter
Tips on how to play better, latest equipment reviews, interviews with the biggest names and more.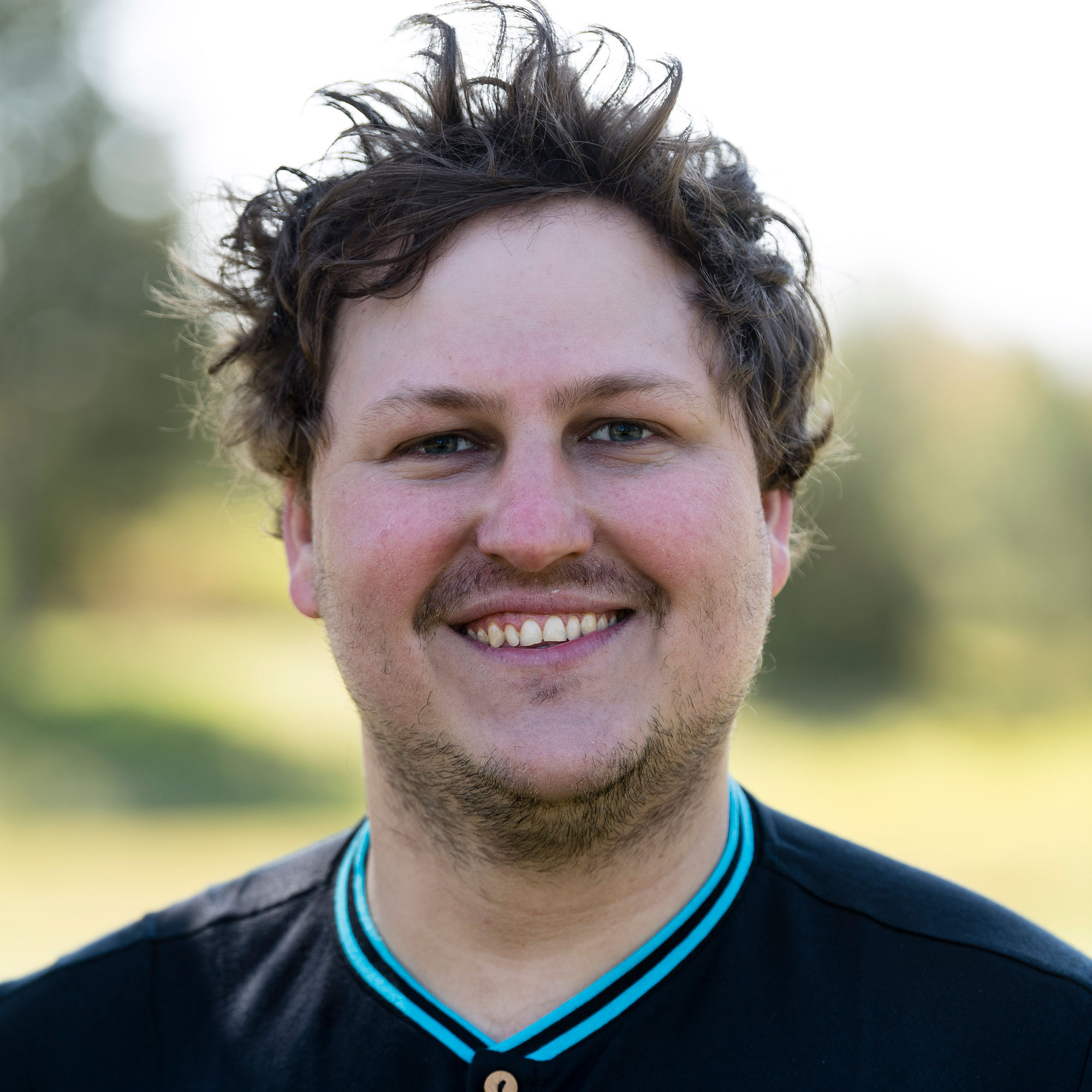 Nick Bonfield joined Golf Monthly in 2012 after graduating from Exeter University and earning an NCTJ-accredited journalism diploma from News Associates in Wimbledon. He is responsible for managing production of the magazine, sub-editing, commissioning and feature writing. Most of his online work is opinion-based and typically centres around the Majors and significant events in the global golfing calendar. Nick has been an avid golf fan since the age of ten and became obsessed with the professional game after watching Mike Weir and Shaun Micheel win The Masters and PGA Championship respectively in 2003. In his time with Golf Monthly, he's interviewed the likes of Rory McIlroy, Justin Rose, Jose Maria Olazabal, Henrik Stenson, Padraig Harrington, Lee Westwood and Billy Horschel and has ghost-written columns for Westwood, Wayne Riley, Matthew Southgate, Chris Wood and Eddie Pepperell. Nick is a 12-handicap golfer and his favourite courses include Old Head, Sunningdale New, Penha Longha, Valderrama and Bearwood Lakes. If you have a feature pitch for Nick, please email nick.bonfield@futurenet.com with 'Pitch' in the subject line. Nick is currently playing: Driver: TaylorMade M1 Fairway wood: TaylorMade RBZ Stage 2 Hybrid: Ping Crossover Irons (4-9): Nike Vapor Speed Wedges: Cleveland CBX Full Face, 56˚, Titleist Vokey SM4, 60˚ Putter: testing in progress! Ball: TaylorMade TP5x