'Don't Stress About Rules, Etiquette Or Any Old-Fashioned Views' - The Path To Joining A Golf Club
Mother and daughter, Anna and Natasha Pitt, on how they got into golf and became members of Headingley GC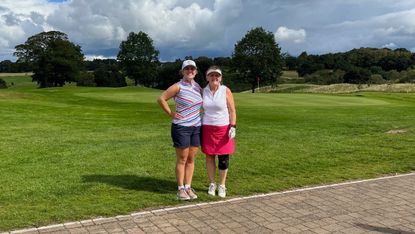 (Image credit: Natasha Pitt)
Get the Golf Monthly Newsletter
Thank you for signing up to Golf Monthly. You will receive a verification email shortly.
There was a problem. Please refresh the page and try again.
Anna and Natasha Pitt have both joined Headingley GC in recent years after coming through the club's Academy pathway. The mum and daughter initially took part in the club's Give Golf A Go day and are now keen members.
The idea of the academy is to give women and girls a taster of the game, club and course and to make the first steps into becoming a member of a golf club as enjoyable as possible.
Tell us a bit about your golfing journey?
AP: I was invited to the Give Golf a Go event in 2018. I'd never previously entertained the idea of trying golf but came along to support the friend who had invited me. I was hooked from that moment when I managed to make contact with the ball and it went up in the air!
NP: To be honest, I had always wanted to play from when my dad used to dabble when I was a lot younger and I used to ask to caddy for him. I had a few very casual 9 holes/trips to the driving range with friends before I joined the academy, so I had swung a club a few times but had never really given it a go.
I joined Headingley's academy in May 2021, was part of that for a year and then joined the club as a full 6-day member. Ironically, it was my first winter that I really got the bug, and keeping playing during the winter meant that when it got to summer, I could actually feel an improvement.
Since joining as a member, I've got keener and I've now entered both the evening league team and the mixed knockout, as well as participating in away days etc. Having lessons and sticking at it when it gets tough and dedicating a decent amount of my free time to golf has seen my game improve hugely. But that's because I'm competitive and wanted to get better relatively quickly. But it can be done at a slower pace too, there really is no one way to learn to play.
How daunting was it to take the first step into golf?
AP: I didn't feel daunted purely because I hadn't really given it much thought. Playing golf wasn't something that I'd ever intended to do. My friend billed it as a fun event so I came along with a fairly relaxed mindset.
NP: Possibly a bit less daunting for me given my mum was already playing. I'm quite a confident person, so although it was a little daunting to start, as soon as I met a few other members I realised what a friendly club Headingley is.
What was the best thing about the Academy pathway?
AP: There were so many positives. The deal represented exceptional value for money, the starter lessons were a great introduction, being able to get out on the course from the outset was an absolute pleasure and those things made the learning process more enjoyable. Also, being encouraged and mentored by experienced buddies has helped me to obtain my handicap and begin to learn about the rules and different playing formats.
NP: The ability to give it a go for a good while which is necessary to work out whether you really do love it, all while making it more affordable to start with.
What has surprised you about playing golf?
AP: How completely absorbing it is and that you can start playing a new sport after retirement and be able to get to a reasonable standard.
NP: How much nature you see out on the course! Also honestly, how addictive it gets.
What's the best thing about playing golf?
AP: Again, it's hard to choose just one but I really relish the mental and physical challenge of the game and that incredible feeling when you hit your best shot.
NP: The challenge, the being outdoors, the feeling you get when you hit a great shot!
What's the most frustrating thing about playing golf?
AP: Playing your best ever shots one day and being rather rubbish the next!
NP: Not having enough time to play every day! At first it was a bit frustrating not being able to hit it well consistently and, although it's definitely not 100 per cent consistent now, it's hugely improved.
What's the best thing about Headingley?
AP: The course is really fabulous and we get to play on it all year round.
NP: How friendly it is as a club. And its beautiful holes, especially the 17th!
What made you take the step to joining the club?
AP: I found it a very welcoming environment, with lots going on and I made some great friends in a relatively short time. Who wouldn't want more of that?
NP: It was the academy that first got me in to Headingley and then after I'd got a sense of how friendly it was and met a few people to play with, I wasn't going to go anywhere else.
What's the best advice to other girls/women to giving golf a go?
AP: Definitely give it a shot, there's nothing to lose. You might love it and you'll never know until you try.
NP: Don't stress about rules, etiquette or any old-fashioned views. Yes, there are some rules to learn in time but there is a lot of help at hand for when golf rules becomes something that you need to learn. It is not something a beginner would need to worry about for a good while and, when it comes to the rest, Headingley is a really modern club which I've found really welcoming.
Why have you joined the committee?
AP: I've always been a bit of a 'joiner-in' sort of person. I guess you tend to feel some sense of personal responsibility as a member and the club will only thrive if everyone does their bit. Now it's my turn.
Get the Golf Monthly Newsletter
Tips on how to play better, latest equipment reviews, interviews with the biggest names and more.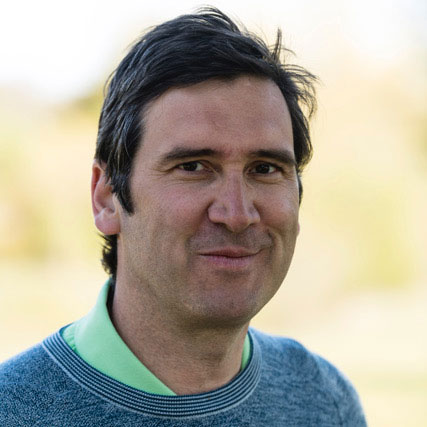 Mark has worked in golf for over 20 years having started off his journalistic life at the Press Association and BBC Sport before moving to Sky Sports where he became their golf editor on skysports.com. He then worked at National Club Golfer and Lady Golfer where he was the deputy editor and he has interviewed many of the leading names in the game, both male and female, ghosted columns for the likes of Robert Rock, Charley Hull and Dame Laura Davies, as well as playing the vast majority of our Top 100 GB&I courses. He loves links golf with a particular love of Royal Dornoch and Kingsbarns. He is now a freelance, also working for the PGA and Robert Rock. Loves tour golf, both men and women and he remains the long-standing owner of an horrific short game. He plays at Moortown with a handicap of 6.