Golf Blog: Wild Westwood
Nicholas Gamble gives his thoughts in this golf blog on Lee Westwood's post USPGA Championship Twitter meltdown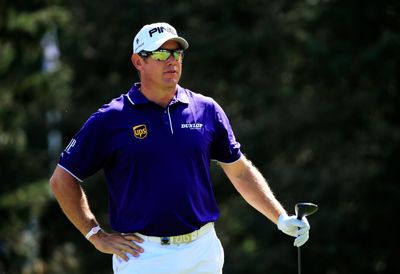 Get the Golf Monthly Newsletter
Thank you for signing up to Golf Monthly. You will receive a verification email shortly.
There was a problem. Please refresh the page and try again.
Golf Blog: Wild Westwood
Whilst the final major of the year was not the best for some of Britain's top golfers on the course, the real disappointment came after the tournament had finished.
With a final round 67, Lee Westwood's hopes of taking his maiden major title were lost and the Englishman could not contain his disappointment.
His performance prompted a number of his Twitter followers to criticise his ability on the golf course, especially on the greens, spurring Westwood into retaliation.
He posted a series of angry tweets aimed at his critics including; "Just sick of negative a******** sat behind a keyboard with a pitiful life mate! Thats all!"
and
"Like I give a **** what the haters say! That's life! Some people will always be just a little bit better and work just a little bit harder".
However, his rant wasn't just aimed at his followers. After someone mentioned Colin Montgomerie's critical words regarding Westwood's finish, he tweeted "who?"
He then proceeded to pick a fight, sending a further tirade of "Ahhh just when I'm in the mood the haters all go quiet! Ahhh the haters have all gone quiet now! Obviously didn't like a bit back at em!
"Come on you girly boy trolls! I've only won just over 2 mill on course this year! Need you to keep me entertained a bit longer than this!
"I love slagging people back! Had enough of sitting there taking it. Bring it on!"
Now, I cannot begin to imagine the pressure on this man's shoulder, as his title of Major nearly man grows ever heavier on his shoulders, but I don't think I am alone in saying that this is too far.
Westwood has won 39 times all over the world as well as two European Order of Merits, he should have nothing to prove and deserves the respect of the entire golfing world.
Equally though, he should show more class in dealing with poor performance.
I am a big Lee Westwood fan, he seems like a nice guy (for the most part) and has dealt with the pressure of his major-less trophy cabinet extremely well up until this point.
But, as a professional sports man who faces criticism every day, I was disappointed with this furious, arrogant rant.
Fair play for wanting to silence his critics, but best to do it on the course next time.
Get the Golf Monthly Newsletter
Tips on how to play better, latest equipment reviews, interviews with the biggest names and more.
Nick was a freelance writer for Golf Monthly from 2012 to 2014.