Golf Blog: What a difference a year makes
Nicholas Gamble gives his thoughts in this golf blog about how quickly form can change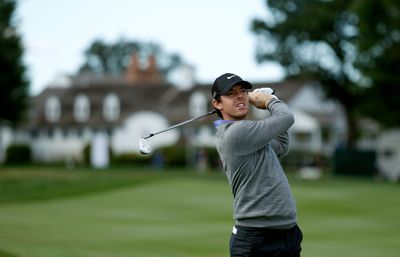 Golf Blog: What a difference a year makes
This year was a frustrating one for one man in particular and a joyous breakthrough for others and with the end of the PGA season upon us, what better time to talk about what 2014 has in store?
No one has had a more disappointing 2013 campaign than Rory Mcilroy.
Poor early scheduling, new equipment and management changes have all meant that he never really got his swing going.
But, he is still the most promising talent in the world and next year I wouldn't be surprised to see a multiple win season and a rise back to golfing world power.
Whilst one star struggled though, two that have always had the potential to shine, finally did this year.
First time major wins for Justin Rose and Adam Scott made 2013 a year to remember for them and meant that they are definitely ones to watch out for when next year's big four roll around.
2013 was also the year of one of the greatest comebacks in the history of the game.
Four years ago Henrik Stenson entered the golfing wilderness, dropping in 2011 to 230th in the world.
What a difference a season makes. Now the FedEx Cup and Tour Champion, the Swede also won at the Deutshce Bank and had a string of other performances that suggest he won't be leaving the limelight again anytime soon.
As far as young talent to watch out for next year, there is one clear front runner, Jordan Spieth.
With a win in his rookie year on tour, a bunch of high finishes including a 2nd at the Tour Championship and a Presidents Cup captain's pick, no one, apart from one Mr Woods, has made more noise in their first year earning cheques .
Expect more wins in 2014 and I wouldn't be surprised to see the young American hoisting a major trophy or slipping on a green jacket either.
Whatever happens, 2014 is set to be another intriguing season on the biggest tour in golf.
Nick was a freelance writer for Golf Monthly from 2012 to 2014.