Golf Blog: European Tour Exodus
Nicholas Gamble gives his thoughts in this golf blog on the need for a balanced schedule across both tours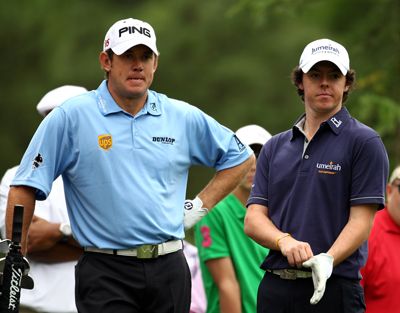 Golf Blog: European Tour Exodus
The PGA's flagship event, The Tour Championship, is underway. But there are plenty of big names who will not be teeing it up.
Two of the most notable, Rory McIlroy and Lee Westwood, are both at the end of seasons they would probably like to forget.
They also have another thing in common, they are two European players now based and playing full time on the other side of the pond.
The trend of big European names moving over to take up full playing rights on the PGA has been growing stronger in recent years and although there are some obvious benefits, it has not been a successful transition for most, including McIlroy and Westwood.
Rory in particular, has had a very disappointing season.
And, whilst his equipment change, along with his issues with his management have definitely been factors, it seems that playing more on the PGA tour has had a detrimental effect on his game.
And it hasn't gone unnoticed.
The young superstar has added The Scottish Open and the Dubai Desert Classic to his schedule for next year which signals that maybe he too has realised that some more time on the European Tour might be beneficial.
Playing the Scottish Open in particular will surely be a huge boost for his chances in the 2014 Open as they are to be played on similar tracks in Royal Aberdeen and Royal Liverpool respectively.
Westwood's move stateside didn't help his game either.
He finished 41st on the money list, and although he has had a bad back, that can't take all the blame for such a poor finish by his standards.
Having said that, the money and exposure is on the PGA Tour.
Being based there also means easier travel compared to the globe hopping nature of the European Tour.
But, I think a more balanced schedule might benefit the players and it will definitely give a much needed boost to the European Tour.
We will have to wait and see whether Rory's example is followed.
Nick was a freelance writer for Golf Monthly from 2012 to 2014.