Golf Blog: Addicted
Nicholas Gamble describes in this golf blog about his addiction to golf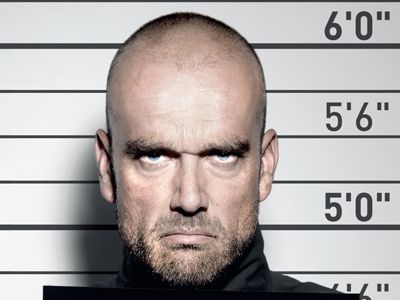 Get the Golf Monthly Newsletter
Thank you for signing up to Golf Monthly. You will receive a verification email shortly.
There was a problem. Please refresh the page and try again.
Golf Blog: Addicted
This month's Golf Monthly (October Issue) has, as always, a lot of great stuff in it. However, there is article which I particularly enjoyed.
The Addicted to Golf piece (Page 53) explores an affliction which most of us are either teetering on the edge of, or well on our way to being sectioned because of.
And, although the tales of the 'Golf Nut of the Year' award winners are extreme examples, I think most of us can recognise the symptoms, the most obvious for me, being perseverance.
Even at it's very basic, golf is an incredibly difficult sport.
Trying to get a tiny ball, into a tiny hole, four hundred yards away with a bent stick of metal is crazy enough.
But then add in that you only have four strokes to do so and it seems downright ludicrous.
No disrespect to other major sports, but I think it is fair to say that it is certainly easier to be passable at Football or Rugby for instance, than it is to be at golf.
It is certainly one of the most difficult sports to become the best at.
This means that playing it, and trying to improve, inevitably leads to frustration and irritation.
So, whilst practicing your swing every time you pass a mirror or building a makeshift putting green in your living room, are definitely signs of a problem with golf, the most common is that we keep going back despite constant dissatisfaction.
I know this is the case for me. Although I have been known to practice my backswing on train platforms, the fact that I am still raring to sign up for the next club medal, despite nothing but dismal showings, demonstrates clearer than anything that I am addicted to this crazy, beautiful game.
Get the Golf Monthly Newsletter
Tips on how to play better, latest equipment reviews, interviews with the biggest names and more.
Nick was a freelance writer for Golf Monthly from 2012 to 2014.