Dooks Golf Links
Dooks is an excellent, beautiful, links course in Dingle Bay in County Kerry.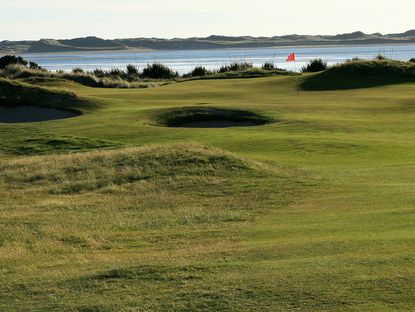 (Image credit: Picasa)
Golf Monthly Newsletter
Golf tips and expert instruction, golf club reviews and the latest golf equipment.
Thank you for signing up to . You will receive a verification email shortly.
There was a problem. Please refresh the page and try again.
Dooks is an excellent, beautiful, links course in Dingle Bay in County Kerry
We played Dooks on the same trip to south west Ireland as we played Waterviile. Waterville (opens in new tab) might just shade Dooks (opens in new tab) for quality - but both are magnificent links courses - but Dooks offers better value for money, as its green fees are more modest.
The opening hole at Dooks was a big hit with those I played with, and by the 5th hole one of them was marvelling at what "a simply splendid" location for golf this was.
I thought the back nine better than the front. Here the course climbs onto higher land with, consequently, even finer views.
The 10th was my favourite hole. The tee box has wonderful views in all directions. It lies alongside the sea, and the sounds of waves lapping the land accompanies your walks down the fairway. The green is perched on top of a hill on this late turning left-to-right dogleg.
The course is tight but fair. The challenges laid out in clear view in front of you. There are a few bunkers around greens, the course relying instead on tricky contouring and run-off areas for defence.
We played on a day with no wind, but I imagine it could be a stiff test when it blows. The prevailing winds must play part in stroke indexes - without wind there are some generous stroke indexes and hence some good Stableford scoring holes.
As well as being a still day, it was a damp June one, and I got eaten by the midges. But it is not the midge but the Natttejack toad that is the club emblem.
Here is one of the very few habitats in Ireland for the Natterjack. They live in the pond on the 15th hole. They hop off early in the morning - and fall into the holes on the nearby greens from which they cannot escape.
One of the early-morning duties of the greenkeeping staff is to rescue the toads from the holes before the golfers take to the links.