Wet Bunker Tips
In this video, PGA pro Andrew Jones offers some simple advice on how to escape from wet bunkers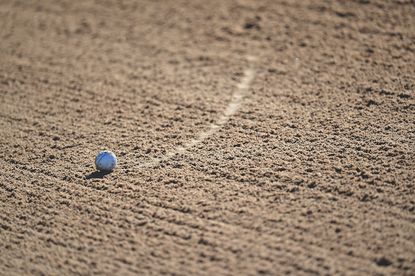 (Image credit: Getty Images)
Get the Golf Monthly Newsletter
Thank you for signing up to Golf Monthly. You will receive a verification email shortly.
There was a problem. Please refresh the page and try again.
Escaping bunkers is tricky at the best of times, but even more so when the sand is wet, as is often the case in winter. Thankfully, in the video and article below, PGA pro Andrew Jones runs through some simple tips that will help you whenever you find yourself in this scenario...
Wet bunkers pose the golfer an interesting test. With the sand firm beneath the ball it can be that your normal bunker shot technique will not work. But before you decide how to approach it you need to judge the sand by shuffling your feet in at address - this will tell you alot. What you are trying to work out is whether the sand is firm on top and underneath or whether it is still fluffy beneath the surface. This will dictate your approach.
If the bunker is firm on top and compact beneath, square up the leading edge of your wedge (do not open up the face). This will help the club get into the sand before the ball so you avoid the club 'bouncing' on the sand pre-impact causing the thin strike. So it is almost as if the ball is plugged - place a little more weight on your left side at impact and you are looking to blast it out with a square face and by taking plenty of sand through impact. Remember, with this technique the ball will come out with plenty of roll so try to allow for that as you work out how hard to hit the shot.
If the sand is softer beneath the surface I would adopt my usual technique but with one major change, I'd place a little more weight on my left foot at address. That will help make my angle of attack a little steeper so the club strikes the sand a little closer to the ball than for a normal bunker shot.
As with all short shots from tricky lies, commitment is key. The sand will slow the club through impact so you need to keep your body rotating through impact so the club does not slow down and get stuck. Make sure that in the finish position your body is pointing at the target.
Get the Golf Monthly Newsletter
Tips on how to play better, latest equipment reviews, interviews with the biggest names and more.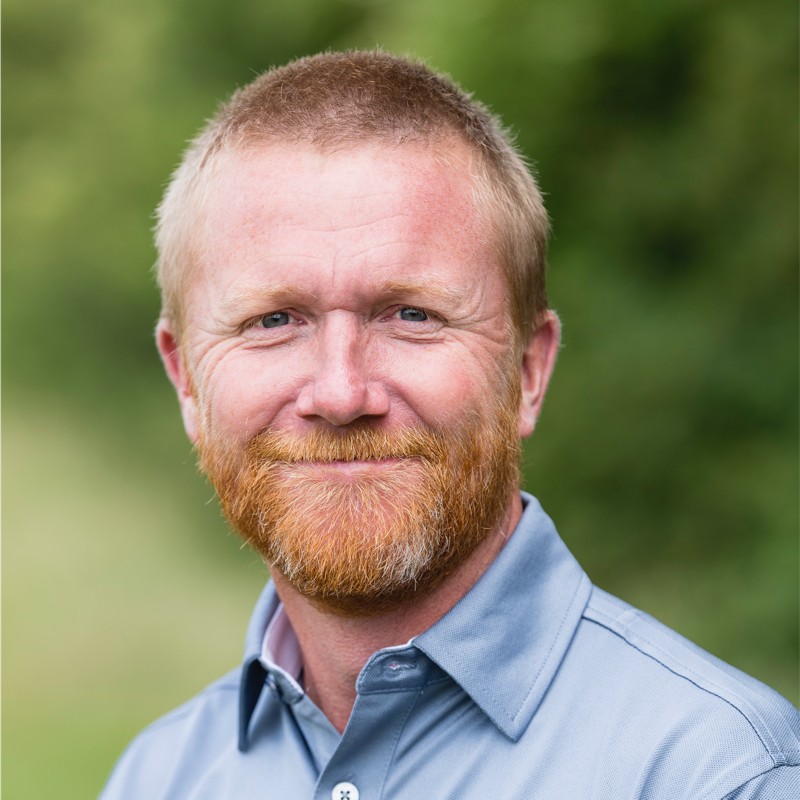 Location: Walmer & Kingsdown Golf Club
After turning professional in 1991, Andrew served as Assistant Pro at Royal Cinque Ports from 1993 until 1998, before spending three years as Head Pro at Lydd Golf Club. He remains in Kent and, after a spell as the Director of Coaching at Sene Valley, is now the Club Professional at Walmer & Kingsdown Golf Club.
Students learn best when...
They have bought into your vision, passion and enthusiasm as a coach and are prepared to go on the journey with you sharing experiences and opinions with an open mind to what is necessary to improve their game. Both the pupil and the coach need to be entering this relationship with eyes, ears and senses wide open and a willingness give it a go!
Greatest teaching influence:
Fellow Top 50 coach, former boss and mentor, Andrew Reynolds. In my early years as a trainee PGA assistant at Royal Cinque Ports, he instilled in me the importance of the analysis of ball flight and also identifying cause and effect within the swing. Other notable (Tour) coaches I have studied carefully during my development have been David Leadbetter and Butch Harmon.
Most common problem:
The grip. For me, it has to be the poor connection to the club itself that can have a fundamental and sometimes catastrophic influence on how we stand to, move and deliver the club to the ball.