5 Henrik Stenson Short Game Tips
2016 Open champion Henrik Stenson offers five superb short game tips to help you save strokes around the green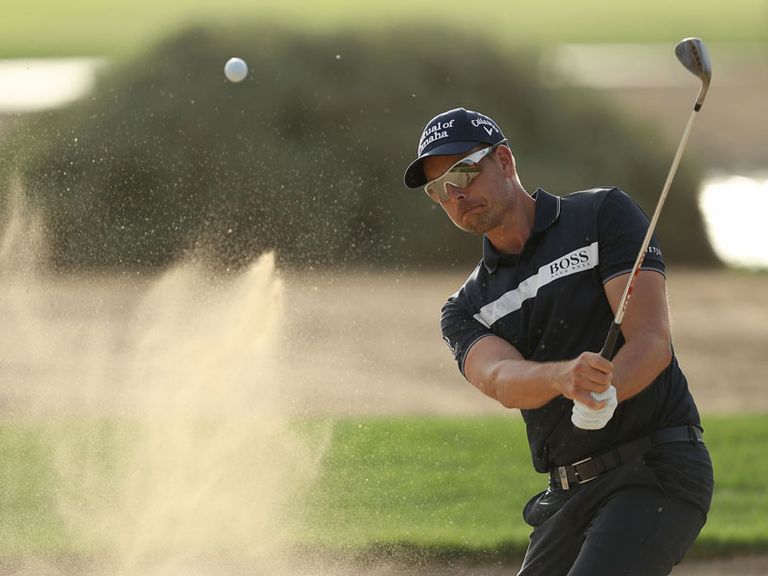 (Image credit: Getty Images)
In this video, 2016 Open champion Henrik Stenson offers five superb short game tips to help you save strokes around the green
5 Henrik Stenson Short Game Tips
In this video, 2016 Open champion Henrik Stenson offers five superb short game tips to help you save strokes around the green
Putting practice
I do a drill that I call the spiral. I go from 3-8ft. I mark out those distances from tee pegs, one ball from each, and I've got to make them all after each other otherwise I start over again.
You've really got to put that focus into each one of them. I'm pretty pleased when I do it. The best putters on Tour would probably make it on the 2nd go on average.
Henrik Stenson What's in the bag?
Club selection
I see a lot of amateurs in the pro-ams going after the lob wedge like a mad axeman. I would play a much easier shot, go for a gap wedge or pitching wedge and make a small swing with good contact and let the ball run up to the pin. Not hitting high flop shots, they're low percentage shots even at our level at times. Make sure you take the easiest one, when there's room on the green make sure you use it.
Henrik Stenson golf swing analysis
Toe chip
I would turn a wedge in a little bit and hit it off the toe, especially on soft and grainy greens because it's very easy for a small chip or pitch to dig it. Playing it from the toe ensures you get a little bit of draw spin on it and makes sure that it's not going to grab as much on the first bounce and helps it release.
Chipping action
For a lot of short game shorts an important thing is to keep the butt of the club pointing towards you. You want to keep your hands in front a degree but when you're driving it ahead the chances of you digging that front edge into the ground and hitting poor shots is going to be quite a lot. For me I like to open the clubface a little bit, move it forward in my stance and let the clubhead get thrown in underneath the ball. That's really important to hit good bunker shots and pitches.
See all Golf Monthly short game tips
Bunker action
Always take sand. Rather take more sand than not enough, hitting thin bunkers shots is not any good. But at the same time you need a good technique so you don't leave it in the bunker. A lot of amateurs leave it in the trap and start getting closer and closer to the ball and then it's a dangerous game.