USPGA Championship golf betting guide
Golf betting guide for the USPGA Championship at Hazeltine National in Chaska, Minnesota. All the form, course knowledge and statistics going into golf's final Major of the season. Don't place your bets without getting our expert tipster's comprehensive review of the favourites and good each-way chances.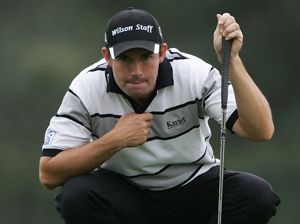 There are few greater puzzles in the golfing calendar than the USPGA, particularly with regard to predicting who conditions might favour. Unlike the US Open and Open Championship, which also move venues each year yet always retain core characteristics such as penal rough or links conditions, one can never be certain how the USGA will set the course up. The obvious immediate assumption to make about Hazeltine is that, as the longest course in majors history at 7,674 yards, the winner will be a long-hitter. On closer inspection, that looks a dangerous assumption. When the event was last held here in 2002, besides the familiar name of Tiger Woods, all the other players in the top-6 were average or short-hitting, accurate Americans; Rich Beem, Chris Riley, Fred Funk, Justin Leonard and Rocco Mediate. We've seen a similar story in the last two US Opens; played on the 'beasts' of Torrey Pines and Bethpage, yet producing leaderboards packed with short/medium drivers. It should be pointed out at this stage that Hazeltine is 300 yards longer than in 2002, but interestingly the additions appear to only further the emphasis on accuracy, as they bring several more hazards into play. With long approach shots required on most holes, it will be essential to be playing from the fairway for control to firm, fast greens. Three of the par-5s are over 600 yards, so most will lay up anyway. Nevertheless, as we saw in 2002, scoring on those par-5s will be pivotal. Of course, such rules need not necessarily apply to Tiger Woods, who can win on any course, apparently even when playing at 75% of peak form. After back-to-back wins on two of his favourite courses, Tiger starts at the very short odds of 7/4 to land his fifth USPGA title. This course is a different sort of test, but he knows it well enough having finished an unlucky second to Rich Beem in 2002. His performance over the final four holes then ranks as arguably the best batch of holes I've ever seen anyone play. The great man himself nominates his 3-iron approach from a bunker to the final green as his best ever shot. Nevertheless, its worth recalling that in 2002, he had already won both the Masters and US Open that season. In contrast, his form in the Majors has been ordinary this term, never seriously laying down a challenge, just as he couldn't at Sawgrass' '5th major'. In all four events, Woods has simply not been accurate enough off the tee and a repeat could spell trouble at Hazeltine. Moreover, besides the sole exception of his recent win at Congressional, Tiger has traded much bigger in-running than this week's 7/4 on every other start this year.
Betting experts, writers and video producers. Couple of guys in our early 20's looking to bring the sport that we love into a new era.'