Golf de Reims, Champagne, France: a review
Golf de Reims is an historic parkland course with an even more historic clubhouse that was literarily fit for a king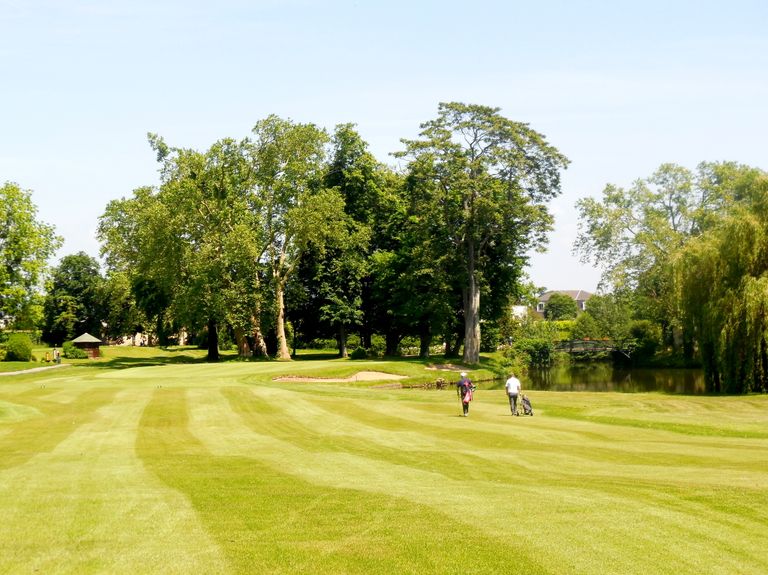 (Image credit: Picasa)
Golf de Reims is an historic parkland course with an even more historic clubhouse that was literarily fit for a king
Golf de Reims is a parkland course in the Champagne region of France. In case you forget where you are – maybe as a result of drinking too much of the local produce? - every hole is named after a Champagne house.
Champagne is the reason Golf de Reims was built, so the current owners told us. The course opened, as a nine holer, in 1928, as an added attraction for the English who came to sample and buy the local produce.
Indeed, the pro here has described the course as "like an old English engraving".
Of Tom Simpson's original nine-hole course only two holes remain. One of them is the 18th, the best hole on the existing 18-hole Golf de Reims course. This par 4 gently curves and descends with a lake on the right complete with all that you would ask for your chocolate box lid – arched bridge, weeping willow, ducks, the works.
In the background, peeping through trees is the moated clubhouse. It is the part of a castle built by Henry IV, who reigned over France from 1589 to 1610, and where he housed his mistresses, or Dames De France as they were more exaltedly known.
When Golf de Reims came to expand and burst its boundaries, the farmer who had the land adjoining the nine-hole course declined to sell his land, so instead the course hops across the road and carves a way through forest for 14 holes.
The opening two and final two holes are on the original plot of land, the remainder of which has been turned over to a practice area.
The holes through the forest section tend to follow a similar pattern – straight, medium-length par 4s through an avenue of trees and without fairway bunkers.
Exceptions include the 9th, a late-turning right dogleg over a lake, and the 12th, a par 3 of 162 yards at its maximum, played over a pond.
The course's defences rely a lot on the subtle undulations of the greens. There are some tough greens such as the 14th where the putting surface is like an upturned saucer with bunkers front right, front left and on left flank of green.
Golf de Reims, along with Golf de l'Ailette, which 45 minutes by road to the North, are among the 150 courses which are part of the Golfy Network.
Golfy cards offer discounts to members when booking at clubs in its network. These cards are reasonably inexpensive – the basic Indigo Golfy Card costs €45 for UK residents. It gives 25% off green fees at all Golfy courses. It also gives 15% off accommodation at participating hotels. The more expensive Platinum Golfy Card comes with larger discounts and a range of extra benefits.