Bill Elliott Masters blog: At Last!
Bill Elliott reports from 2013 Master at Augusta National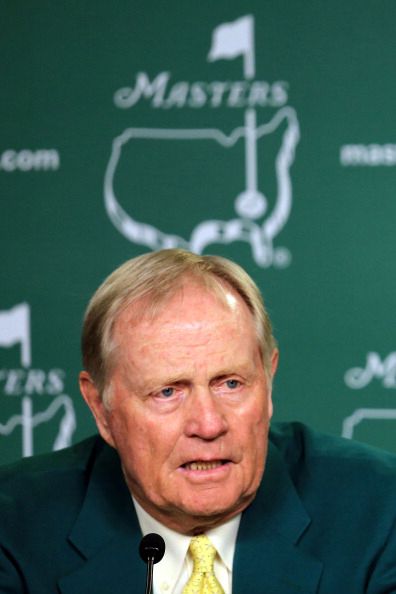 AT LAST! The talking has finished and the playing is about to begin. Hallelujah people. There are few things in life more irritating after a while than the sight of grown men (us) asking a bunch of grown men (players, but not Guan Tianlang) what they think they are going to do when they actually start doing it. It's about like asking 'so, when you get to the end of your date tonight what do you think will happen'. As well know only too well, this is a mutliple-choice question. We know what we'd prefer the answer to be but life soon teaches that nothing is guaranteed. No-one knows this better than Jack Nicklaus. He may be the greatest golfer ever to draw breath (he is in my house anyway) but fact is Jack's had more runner-up spots than wins. So when Rory, Tiger, Matt, Justin or whoever tells us how great they are feeling and how they expect to do this or that we all listen politely and then think 'who knows anything about this compellingly daft game?'. Well, back to Jack, a man I always like listening to even if it would be even better if he turned down the squeak level now and then. He's here as an honorary starter. Him and Arnie, two old guys whose history is embroidered into the game's biggest picture. These guys have seen it, done it and had someone else hot-wash the T-shirt. Anyway, Nicklaus says that everyone needs to remember that this is NOT a championship, it's a tournament. It's a timely reminder as play beckons. "The others (Majors) are all championships but Bob Jones structured this to be a tournament, he didn't structure it to be a Major championship. Bob earned his record from Majors (of his day) and formed a tournament that brought together all the Major winners and that's why he called it the Masters, " he said. "And to me it's the most fun one to play in. I love it. It isn't structured like the others and so I think that's why we have more fun with it. And that's why all the people are here, half of them coming out of winter and needing sun lotion to keep from being fried. It's a lot of things, the Masters but, you know. mostly it's fun." So then, let the fun and games begin. Please. Pretty please.
Bill has been part of the Golf Monthly woodwork for many years. A very respected Golf Journalist he has attended over 40 Open Championships. Bill was the Observer's golf correspondent. He spent 26 years as a sports writer for Express Newspapers and is a former Magazine Sportswriter of the Year. After 40 years on 'Fleet Street' starting with the Daily Express and finishing on The Observer and Guardian in 2010. Now semi-retired but still Editor at Large of Golf Monthly Magazine and regular broadcaster for BBC and Sky. Author of several golf-related books and a former chairman of the Association of Golf Writers. Experienced after dinner speaker.