Gallery: Farmers Insurance Open
Missed cuts and putts, fog, Tiger's travails, hang-gliders, paddling golfers, and more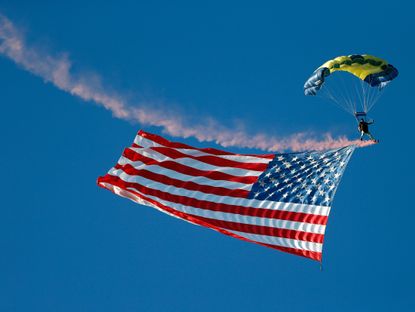 (Image credit: Getty Images)
Jason Day comes through a four-way play-off to win at Torrey Pines
Fog delayed the opening stages of the Farmers Insurance Open and indirectly lead to Tiger Woods having back problems. "I was ready to go," explained the world number 56. "I had a good warm-up session and then we stood out here getting cold and everything deactivated again. My glutes [gluteus maximus muscles] are shutting off. If they don't activate it goes into the lower back. I tried to activate my glutes best I could but they didn't stay activated."
This back problem meant Tiger Woods withdrew after playing 11 scrappy holes in which he again demonstrated erratic chipping which further suggested he has the yips after his similar travails at the Phoenix Open.
Phil Mickelson missed the cut at the Farmers Insurance Open by three strokes, the first time since 2002 that he has missed cuts in consecutive weeks. He described his putting as "beyond pathetic. I spent a lot of time in the off season with ball-striking, with driving, with a lot of the areas that I'm doing well right now, primarily because I thought my putting was fine. I had putted phenomenal all of 2013 and even the last few months of 2014. I felt that wasn't going to be an issue, but it is."
Mickelson is currently ranked 18th in the world. Others who failed to qualify for the weekend included world number five Justin Rose and number nine Jordan Spieth. Dustin Johnson, in his first tournament since July, missed the cut by a single shot.
This is a course where hang time can take on a different meaning.
Lucas Glover gets wet playing his third shot on 18 on the final day during the final round of the Farmers Insurance Open at Torrey Pines South.
JB Holmes had a birdie putt on 18 to win the Farmers Insurance Open. He missed, which left him in a four man play-off...
...which was won by Jason Day, who celebrated with his wife Ellie.
Picture credits: Getty Images
Contributing Writer Golf courses and travel are Roderick's particular interests and he was contributing editor for the first few years of the Golf Monthly Travel Supplement. He writes travel articles and general features for the magazine, travel supplement and website. He also compiles the magazine's crossword. He is a member of Trevose Golf & Country Club and has played golf in around two dozen countries. Cricket is his other main sporting love. He is the author of five books, four of which are still in print: The Novel Life of PG Wodehouse; The Don: Beyond Boundaries; Wally Hammond: Gentleman & Player and England's Greatest Post-War All Rounder.