Dustin Johnson 'I was disappointed, not hurt'
An exclusive interview with World Number four Dustin Johnson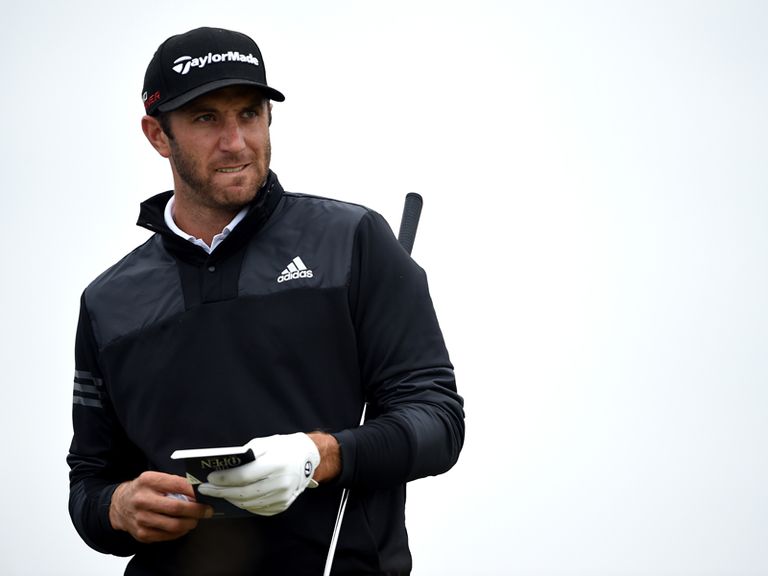 (Image credit: Getty Images)
In an exclusive video interview, we caught up with the World Number Four, Dustin Johnson to talk about the challenges of St Andrews and his chances in The Open.
Dustin Johnson St Andrews View
Three weeks ago at Chambers Bay, Dustin Johnson had a 15-foot putt on the final green to win the US Open. He missed, and then missed the short return putt to force a playoff with Jordan Spieth. Agonising stuff, but it wasn't the first time the laidback American has come oh so close to Major glory.
In the US Open of 2010 Johnson led by three going into the final round, but stumbled to an 82 on the final day. Later that year he missed a playoff for the USPGA Championship after receiving a two-shot penalty for grounding his club in a "bunker." He had a chance in The Open of 2011 until firing a shot out-of-bounds on the 14th.
Johnson is no stranger to Major disappointments, but he's also no stranger to bouncing back – something he plans to do this week at St Andrews. Golf Monthly had a chance to speak to Johnson at a pre-Open event at the Rusacks hotel hosted by his equipment sponsor TaylorMade, as they celebrated 15 years as the Number 1 driver at The Open Championship.
"My game is in good shape and I'm looking forward to the week," he says. "I wasn't hurt by what happened at Chambers Bay. I was disappointed but not hurt. I played well and I hit the putts where I wanted to – they didn't go, and it was out of my control."
Johnson feels St Andrews is a course where his power can be of great advantage.
"I have always thought this is a course that's good for my game; that suits me," he says. "Yes, I can hit the ball long, but I also feel that a strength of mine is how straight I drive the ball and that is a key to success here as you have to miss those fairway bunkers… I've played here enough to know there are areas to play to and I have good lines off every tee. But still, sometimes when it gets really windy, that's when you have to think carefully."
And the wind is something Johnson hopes to see this week.
"I enjoy it when there's some wind. For me, it's tougher when there's no wind," he says. "It gives me something to focus on. It's especially tough if you've been practising with wind and then you have to tee it up on Thursday and there's nothing to speak of. For me, I like the links when there's a little wind."
In 2010, Johnson was on the wrong side of the draw in terms of the weather – those terrible conditions that blew Rory McIlroy's Open hopes off course. But he was still in the top-10 going into the final day. Johsnon feels that, with a little better fortune this time out, he can get in the mix again.
"Yeah, the weather was really against us. But I was still in contention on Sunday. So I enjoy this place, I enjoy playing it. I feel good."
Johnson will start this week as one of the favourites and his relaxed demeanour on the eve of the tournament suggests he's ready to take the next step in his career and claim his first Major title. He's clearly on form, he's eager to strike back after the disappointment of Chambers Bay and this is a course that he can take apart with his power hitting. There's no question, DJ has a great chance of lofting the Claret Jug this Sunday evening.