Ping G30 driver review
Here you can read Golf Monthly's Ping G30 driver review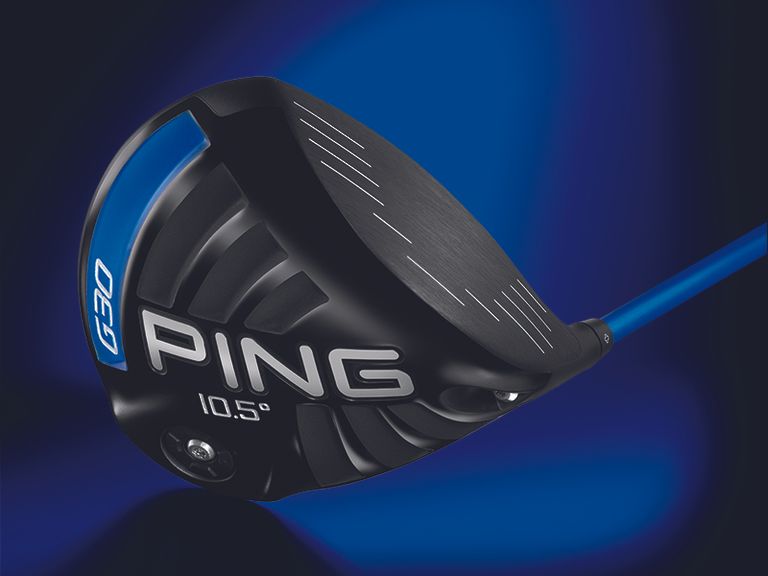 The G30 is a great move forward from the G25 driver. I found it easier to hit due to its increased moment of inertia, and the turbulators on the crown helped me gain extra yardage. The G30 is also more adjustable through the hosel, which is very welcome and makes it more desirable for different playing conditions. The stock TFC 419D shaft also performed beautifully and, combined with the new blue graphics, it's a very appealing product. By Top 25 Coach John Jacobs
By Tom Clarke published
Here you can read Golf Monthly senior technical writer Paul O'Hagan's Ping G30 driver review
Ping G30 driver review: 10 point test
Aesthetics
1. Address view. Angled ridges, or turbulators, on top of the club will be the first thing many players notice. Although they're quite a big visual change by Ping standards, they frame the ball well and are far less distracting than they might appear in photographs.
2. Shelf appeal. The matte finish is carried over and looks great behind the ball, while the blue and black sole colouring, combined with the blue stock shaft, is stylish without being over the top.
Components
3. Shaft. The Ping stock shaft is as strong as ever, and one of the best of all the major manufacturers. There's a wide range of standard and tour offerings available at different flexes and weights.
4. Grip. Ping's new 5L grip is firmer in the upper portion for added control, and softer in the bottom half to improve feel. The round version in the G30 driver means it feels and looks the same however the club is set.
Technology
5. Construction. The turbulators on the crown improve the aerodynamics of the head, which boosts clubhead speed, and therefore increases distance. A new face material is strong, light and thin to optimise face deflection, again increasing distance.
6. Adjustability. There's more adjustability on offer compared to the G25 driver, and this is achieved without having to increase the hosel size or weight. From the standard loft setting, the head can be moved up by either 0.6 degrees or one degree and down by the same increments.
Performance
7. Forgiveness. Perhaps even more impressive than the added distance on offer is that it has been achieved without sacrificing any of the already excellent forgiveness. Those who suffer with a slice should give serious consideration to the SF Tec head, which has weighting towards the heel to reduce cut spin considerably.
8. Distance. On my personal testing, the G30 offered around five yards more overall distance than the G25, all of which came through carry distance. With the right set-up, the newcomer is clearly longer through the air than its predecessor.
9. Flight. Set at the same 10.5 degrees of loft, the G30 driver's flight was higher but with less spin, offering added distance through the air.
10. Impact sound. A lower-pitched and meatier sound than previous G models will please many golfers. This is one of the many clear improvements to the design.
Tom Clarke joined Golf Monthly as a sub editor in 2009 and was promoted to content editor in 2012 and then senior content editor in 2014. Tom currently looks after all the digital products that Golf Monthly produce including website and social media. Tom plays off 17 and lists Augusta National, Old Head and Le Touessrok as the favourite courses he has played. Tom is an avid viewer of all golf content with a particularly in depth knowledge of the pro tour.