Big Max Dri Lite Hybrid Plus Stand Bag Review
Mike Bailey checks out the new Dri Lite Hybrid Plus stand bag from Big Max as a carry bag and cart bag.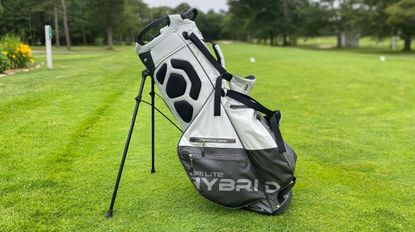 (Image credit: Mike Bailey)
The Dri Lite Hybrid Plus from Big Max is waterproof, versatile for use on push or powered carts and well suited for all kinds of golfers. There's more than enough storage and the arrangement of the pockets makes your gear easy to access.
Reasons to buy
+

Works well for walkers and riders

+

Waterproof technology

+

Lots of spacious pockets, including a insulated water bottle pocket

+

Comfortable strap system
Reasons to avoid
-

Individual club slots aren't for everyone
Why you can trust Golf Monthly Our expert reviewers spend hours testing and comparing products and services so you can choose the best for you. Find out more about how we test.
Big Max Dri Lite Hybrid Plus Stand Bag Review
For golfers who don't mind playing in inclement weather, a waterproof golf bag is a necessity. To that end, the Dri Lite bags from Big Max meet that requirement and then some. In fact, the testing of the material and zippers show that moisture will stay out of the pockets even during a rainstorm that produces the equivalent of 78 inches of precipitation in a day.
So right away, the new Big Max Dri-Lite Hybrid Plus has that going for it. But there's so much more, too, which puts this in the conversation for the best golf stand bags on the market.
The truth is that most golfers have just one bag that they use all the time. So unless you walk almost all the time or exclusively use a push cart or ride, a hybrid bag makes the most sense. Fortunately, the Big Max Dri-Lite Hybrid Plus, one of several new bags Big Max has introduced this year, seems to work well in all applications.
Since it's just 4.4 pounds empty, it's easy to carry with a dual padded strap system, generous padding on the side, and an effective stand mechanism that easily extends the legs when setting it down at the course. As long as you don't overload it, it will feel fairly lightweight.
Unlike many leading carry bags, however, the Dri Lite Hybrid from Big Max - Europe's leading producer of push carts - is right at home on a push cart or even a powered cart. One of the reasons is because the bag has a flat bottom without an external stand mechanism that can get caught up in the bottom of a push cart or a powered cart. It's particularly adept to push carts. In fact, I used a bare-bones push cart at a par-3 course with this bag, and it seemed to balance well on it. Not one time, did it fall off, even when going up and down hills.
On a powered cart, it works fairly well, too. My only suggestion would be to design some sort of pass-through for the strap behind the pockets, since they can be somewhat obstructed by the strap. But that's pretty minor. I really didn't have too much trouble accessing any of the pockets during a round in which I rode.
Speaking of the pockets, there are eight of them, and they are more than generous. The first thing that stood out for me is that there's a lined valuable pouch for the cell phone, wallet, etc., but there's also another larger pocket underneath that is called the "value organizer." I used that one to store a rangefinder. But I'd like this bag better if it had at least one magnetic pocket to use for a rangefinder for easy access during carry rounds. (With a push cart or powered cart, you can keep your rangefinder outside the bag during the round.)
The Dri Lite Hybrid Plus also has a large insulated pocket right above the expansive front ball pocket. This insulated pocket is ideal for a large water bottle or maybe even a half-frozen 32-ounce Gatorade.
Then there's a large right side pocket, plenty big for outerwear and the well-designed rain hood that comes with the bag. And there are two more good-sized pockets on the lower left side with plenty of space for sunscreen, a bag of tees and ball markers, and even a portable launch monitor, if you have one.
The Dri-Lite Hybrid Plus has a 14-way divider top with individually lined slots for every club. This, to me, is a personable preference. The bonus is that the clubs don't rattle around, but the key is you have to be somewhat organized and remember where you slot each club. On a powered cart especially, I found myself searching from time to time for the slot I just vacated when returning a club to the bag. My personal preference is a four- or five-way divider to keep it simpler and a little quicker, but I understand why a lot of golfers really do prefer the individual dividers.
Other features include ergonomic grab handles as well as a glove, umbrella and towel holder. The handles, of which there are three on top and one on the bottom, are especially nice when putting the bag in the back of your car or removing it from the trunk.
Get the Golf Monthly Newsletter
Tips on how to play better, latest equipment reviews, interviews with the biggest names and more.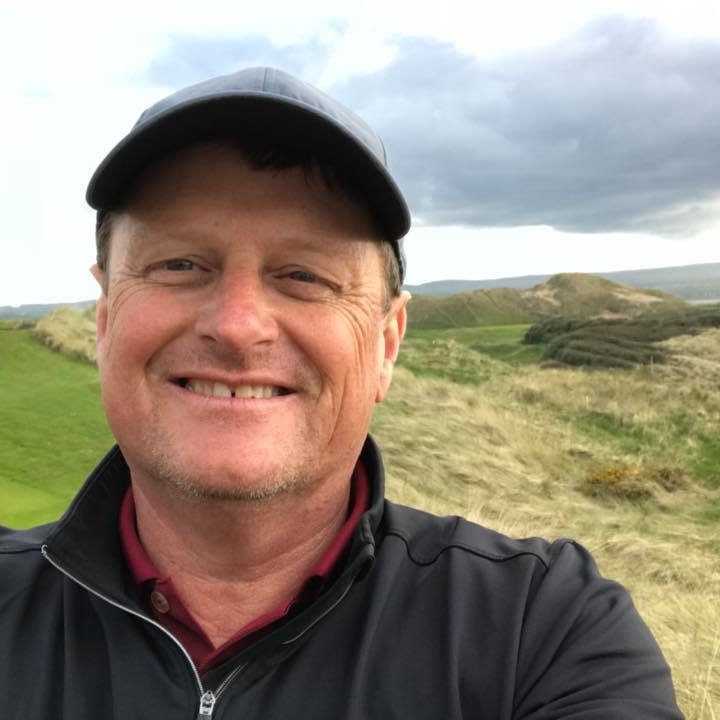 Mike has worked in the golf industry for nearly 30 years with full-time staff positions at publications and websites that include PGA Magazine, the Golfweek Group, and GolfChannel.com. He is currently writing for several different sites and magazines and serves as a contributing equipment writer for Golf Monthly, focusing on irons, shoes and the occasional training aid or piece of technical equipment.
Mike has experienced a number of highlights in his career, including covering several Ryder Cups, PGA Championships and the Masters, writing instruction pieces and documenting the best places for golf travel for more than a decade.
Mike carries a 7.6 handicap index and has two hole-in-ones, the most recent coming in February 2022. A resident of Texas for more than 40 years, Mike plays out of Memorial Park Golf Course (home of the Houston Open on the PGA Tour).