Play Your Best Challenge: Breaking 80
Play Your Best Challenge winner, Peter O'Hagan, blogs on his mission to break 80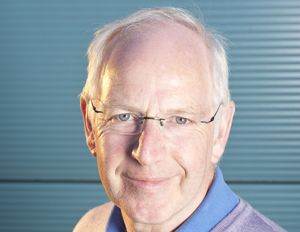 It is quiet obvious to me that when J K Rowling was researching for the Harry Potter books, being based in Scotland she couldn't help but look to the world of golf for some of her inspiration. I am sure we can all relate to the young Mr P's exploits as he attempted to use his phoenix feather powered wand.
The wayward casting of spells and the strange outcomes of some of his potions. What about his first attempts with his Nimbus broom! It is quite clear that JKR had spent some time with golfers with new clubs - where else could she have got such inspiration or accuracy from?
There is something mystical about new golf clubs - Why is it that you cream every shot, create and deliver the flight of your imagination, until that is you hand over the cash and out them in your bag? At that instant it seems the club takes on a life of its own, as we top and slice, duff and hook our way around the course, embarrassed almost by our new purchases - which of course our playing partners have noticed and commented.
How quick are they to tell you that the 225 yards they have just carried was with a club they got from ebay! No time being fitted, no delays for them! Why is it that we have to go through this inevitable slump after the early euphoric honeymoon with our new clubs?
I have been fortunate that as a part of the Golf Monthly and Ping Play Your Best Challenge to have been fitted and given a full set of clubs - from driver through to putter. Can you imagine the transition I have to make? Like Mr P and his Nimbus I have fallen of more than once and have been tempted a few times to rescue those old clubs from the darker corners of the garage and bring back peace and harmony to my golfing life - and to stop the mickey taking too!
Let's just think about it for a moment or two. When I was trying the clubs and first using them, why did I strike the ball so well? Get the shape and flight I wanted? Perhaps it was that I wasn't expecting much, perhaps I was relaxed and my swing thoughts were simple. Am I expecting too much - a magical transformation with these new shiny clubs into a golfing God. Or is it that I am trying to hard, swinging to quick, trying to force the shot, rather than relaxing and swinging the club in a more natural manner.
Tell you what; I think I am of to the range, to put those thoughts into practice. Not to force the new clubs in to delivering extra yards, but to let the combination of a good swing and great clubs deliver those yards together.
Follow Peter's progress on Twitter @POH274
Betting experts, writers and video producers. Couple of guys in our early 20's looking to bring the sport that we love into a new era.'