Breaking 100: Progress
Play Your Best Challenge winner, Paul Matthews, blogs on his mission to break 100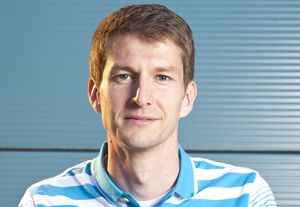 When I last wrote, I was feeling slightly negative having had a pretty bad round in my monthly Medal. Well, golf's a funny game and only a week later I was back on top the world; I played a social round with three friends at a different course and I shot my best ever round - a 97 on a par 73. It felt so good to actually play to my handicap, even if it was off the yellows.
A few days later and I was invited to play another course with a friend from work. This time it would be matchplay against a pair of his friends. I was keen to play the course and initially the prospect of playing for a few quid didn't really figure in my thoughts. Unfortunately, from the moment I carved my first tee shot right of the fairway it all began to unravel and I couldn't think positively about any shot I played. Even when I scrambled par with a 40-foot chip I could barely crack a smile. Needless to say the round never really took off, we lost the match and I shot a poor score.
After the round I couldn't stop thinking about how my mood had affected my game, which prompted me to post a question on the Golf Monthly Forum asking what mid to low handicappers thought of high handicap opponents during matches. I realised I was so self conscious that I was worrying about how my opponents would view my shot rather than just concentrating on hitting the ball; during the match this became a viscous circle as the more I worried, the worse I played, the worse I played the worse my mood became.
The forum members that replied to my question made one thing perfectly clear, nobody else really cares how you play - they have their own game to think about; all they want is their opponent to be good company and respect the game. This was something of an epiphany for me and is certainly something I'll use to calm my nerves in future matches.
As I write this, less than four weeks after being fitted for my Ping clubs, I've already achieved the following milestones in my game:
Played my best ever round - 97 Played my best ever round at my home course - 99 Played my best ever round in a qualifying medal - 115
I still have another week or so until I begin my coaching and I am very excited at the prospect of using this momentum to really begin to face the challenge of breaking 100 in a competitive round.
Follow Paul's progress on twitter @eyeforapass