Korean LIV Golf Event Will Be A 'Game Changer' - Kevin Na
Kevin Na says that a LIV Golf event will take place in Korea, possibly as early as next year, and will be a "game changer" for golf fans there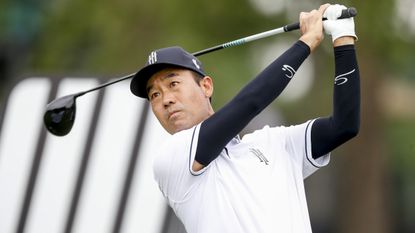 (Image credit: Getty Images)
Get the Golf Monthly Newsletter
Thank you for signing up to Golf Monthly. You will receive a verification email shortly.
There was a problem. Please refresh the page and try again.
Kevin Na says a LIV Golf event will take place in Korea within the next couple of years, and believes it will be a "game changer" for the popularity of golf in the country.
Iron Heads captain Na recently visited Korea with teammate Danny Lee and met with potential sponsors for both his team and any possible LIV Golf event out there.
Na says that golf continues to grow in Korea, but staging a LIV Golf League event would be a "game changer" for fans of the sport there - who will likely get an event to watch in person in 2015, and hopefully even as soon as next year.
"I think the Korean fans are learning more about LIV and about the Iron Heads," said Na.
"It's still new to them. And right now they're only translating what is all the articles and the media that's been posted, they just translate it. There isn't someone that is a direct source of LIV information.
"I think we're going to address that, and I think LIV will address that moving forward.
"Once we have an event over there, I think you'll get the whole golfing fans in Korea. I think golf has really grown in Korea over the last 10-plus years, and we've created a lot of great golfers that play well around the world, male and female.
"I think once they see the product, if we do end up playing there next year, I know for 2025 most likely it'll happen, and hopefully next year it does, and I think it'll be a game changer."
Na says he was using his contacts in Korea with previous sponsors to sound out their interest in working with LIV Golf in the future - with the Saudi-backed tour keen on developing an event there.
"I think that's more LIV. I think that they are the ones who make that decision," added Na about new events on the schedule. "Korea was just - LIV was always wanting to have that happen in Korea, and they asked me if I can try to help out.
"And that's all I'm doing. I'm using all my connections and, over the course of my career, the people I've met and my former sponsors and just network.
"I've met with a lot of people that were interested, and obviously the people that are interested right now were my sponsors for many, many years. I've met with them a bunch of times while I was in Korea, and just trying to give them the idea what's going on and what to expect."
Na also revealed that he told his sponsors he was thinking of joining LIV Golf a full year before the first event took place in London.
"I've told them about this before it happened and I told them when they were sponsoring me, look, the new LIV league is starting up, and I told them almost a year before the first event, and I said, hey, look, it looks like I'm going to go this way. I just want you to know."
Golf Monthly has contacted LIV Golf for comment on the possibility of an event in Korea.
Get the Golf Monthly Newsletter
Tips on how to play better, latest equipment reviews, interviews with the biggest names and more.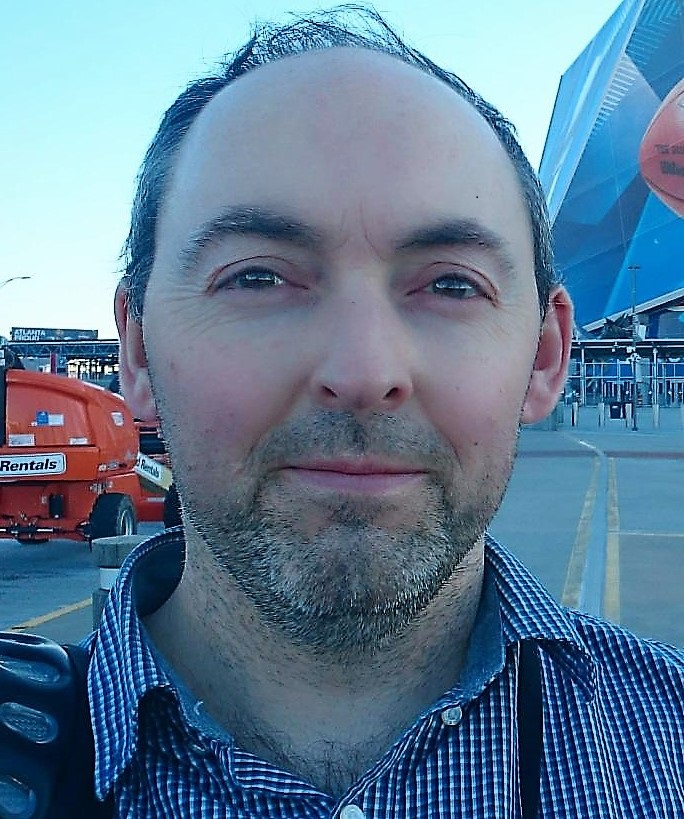 Paul Higham is a sports journalist with over 20 years of experience in covering most major sporting events for both Sky Sports and BBC Sport. He is currently freelance and covers the golf majors on the BBC Sport website. Highlights over the years include covering that epic Monday finish in the Ryder Cup at Celtic Manor and watching Rory McIlroy produce one of the most dominant Major wins at the 2011 US Open at Congressional. He also writes betting previews and still feels strangely proud of backing Danny Willett when he won the Masters in 2016 - Willett also praised his putting stroke during a media event before the Open at Hoylake. Favourite interviews he's conducted have been with McIlroy, Paul McGinley, Thomas Bjorn, Rickie Fowler and the enigma that is Victor Dubuisson. A big fan of watching any golf from any tour, sadly he spends more time writing about golf than playing these days with two young children, and as a big fair weather golfer claims playing in shorts is worth at least five shots. Being from Liverpool he loves the likes of Hoylake, Birkdale and the stretch of tracks along England's Golf Coast, but would say his favourite courses played are Kingsbarns and Portrush.