Incredible Scoring Stats Show Why Jon Rahm Is The Best Player In The World Right Now
Jon Rahm enters the final round of the American Express looking to make it four wins in six starts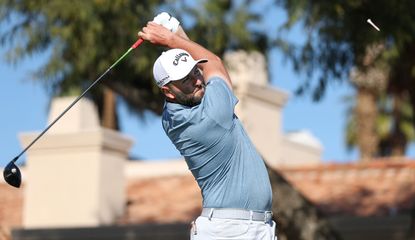 (Image credit: Getty Images)
As a former World No.1, Jon Rahm will be aiming to take away the top spot from Rory McIlroy in the near future and the Spaniard is making sure his golf is in the best place to do so, as he takes himself to a combined 50-under in just 7 rounds!
Rahm's recent scores makes it difficult to challenge the fact that there isn't anyone better in the world at this current moment in time, as he entered this week's American Express looking to add another win to his incredible run of form. Such is his ability, Rahm would hold a handicap index of +13!
The Spaniard started the week with a 64 and, after another 64 alongside a 65 yesterday, he finds himself tied for the lead which has given him the chance to make it four wins from his last six starts, as well as his seventh straight top-8 finish.
Davis Thompson finds himself as Rahm's biggest threat as he is tied with the Major champion at 23-under. The pair's nearest rivals are J.T. Poston and Christiaan Bezuidenhout who are both at 19-under.
Having never met Thompson before, Rahm will find himself making acquaintance with the PGA Tour Rookie and Rahm knows the American will be hungry for his first PGA Tour victory when they tee off alongside Poston later on today.
"Yeah, I'll be surprised if I'm teeing off tomorrow tied for the lead or with the lead. The way Davis is playing, I'm pretty sure he's going to get a couple coming in and I'm maybe a couple back.
"But again, that doesn't change the fact that I'm going to have to go out there -- and, if we get this weather again, I'm going to have to shoot most likely 66 or lower to have a good chance to win. But that's the challenge. It is what it is. The level of talent on this Tour is only increasing. It's showing with this, with the scores we're shooting in those tournaments that, for a long time, we've shot low scores at but not this low."
Thompson is just one player within the talent pool and his form thus far can offer confidence to other players that are in a similar position. After his two rounds at The American Express, the 23-year-old had already tied the PGA Tour record for the most eagles in a 72-hole tournament.
Rahm has reiterated the fact that, although it is difficult to win on Tour, there isn't that big a difference between competing and being one of the best in the world: "Yeah, listen, a lot of people have been able to do it and it's not easy to -- it's not easy to. If anything, this is the place where it can be a little bit more feasible because, for the most part, you don't have crowds on the Nicklaus and La Quinta and you can enjoy a couple of those rounds without the attention.
Jon Rahm entered this week's American Express with 3 wins in his last 5 starts and 6 straight top-8 finishes. He's now shot 64-64-65 and is tied for lead.A combined 50-under par (!) over his 7 rounds. Very hard to argue anyone else as the best golfer in the world at the minute.January 21, 2023
See more
"But he's doing a phenomenal job and he's playing amazing golf and showing it. I always tell people when they ask me the difference between what you would think is the greatest players in the world and the rest skill-wise is not that big. It really isn't that big. It's a few moments here and there that make a difference. One-stroke difference on scoring average for the whole year, it truly doesn't boil down to that much. That's usually the difference."
There is no doubt that Thompson will have his work cut-out should Rahm turn up in his current form and the Spaniard will certainly be looking to make it four wins in six starts which will only aid him in his quest to regain the World No.1 spot.
Get the Golf Monthly Newsletter
Tips on how to play better, latest equipment reviews, interviews with the biggest names and more.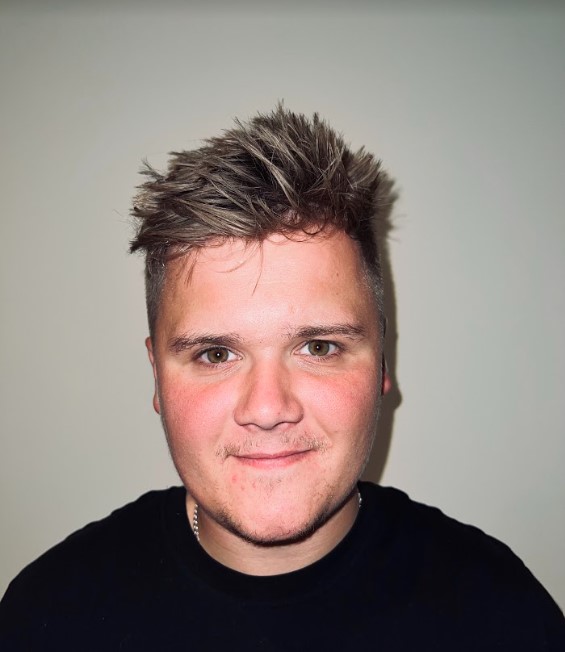 Cieran joined the Golf Monthly team having previously written for other digital outlets like Reach PLC and Northern Golfer. After studying Journalism at Northumbria University, Cieran went on to complete an MA at the University of Sunderland. A big golf fan, he currently plays at Blyth Golf Club, where he holds a handicap of 8. Citing his favorite golfer as Tiger Woods, Cieran regards himself as the best snap hooker of a ball in the North of England.