Darren Clarke On The 'Poisoned Chalice' Of Being A Ryder Cup Captain
Darren Clarke talks exclusively to Golf Monthly on what Luke Donald will have to deal with as Ryder Cup captain in Rome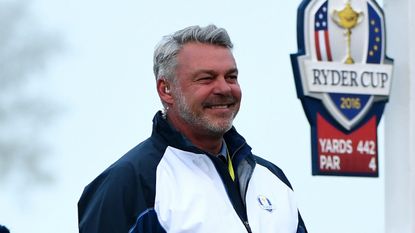 (Image credit: Getty Images)
Darren Clarke says Luke Donald will have to think on his feet this week as changing well-laid plans at the last moment is one of the hardest jobs of being Ryder Cup captain.
We spoke to former Ryder Cup player and captain Clarke about all aspects of the event, from playing to being a vice-captain and captain, as Europe take on the USA again at Marco Simone in Rome.
And the main theme about being a captain is getting those big decisions right, from making wildcard picks, to selecting pairings and then, most crucially of all, having to change plans on the fly during the event.
"You've got to make decisions, based on the best information that you have, based on analytics, on stats, and just on how guys are playing, whether they're comfortable with how they're playing and with who," BoyleSports ambassador Clarke told Golf Monthly.
"Then you have to decide maybe if you're leaving some guys out that you didn't think you'd have to sit out because of how they're playing or feeling.
"I'm sure Luke will have a plan he's worked on going into it, but plans are very much score dependent, things change, things may have to change, partnerships may go wrong and have to be change.
"So everything you can imagine, Luke will have covered, but it's all then down to how the players play and he'll have to be able to adapt quickly."
Clarke says for his captaincy in 2016, he had his opening session pairings prepared well in advance.
"We had an idea of who we'd like to play maybe two or three months ahead of time, but obviously the qualification hadn't finished so we finalised them the week after qualification was done," he added.
"But, again, you have to be prepared to rip those plans up and change things if they're not working out – as captain thinking fast is what it's all about."
Captaincy judged on the result
Another big aspect of captaincy is making the wildcard picks, which has become increasingly important with now six available for both USA and European captains.
And Clarke is well aware that those picks, and indeed the captain's entire stint, will only be judged on one thing – whether they win the Ryder Cup or not.
"It's a poisoned chalice isn't it," Clarke added. "It's a huge honour, and if you win you're a genius, but if you lose, like I did when I was a captain, you're an idiot!
"But that's part and parcel of being a Ryder Cup captain and first and foremost it's a huge honour.
"With six picks, it's a catch 22, you want to give the guys chance to qualify but you also want balance as well – and only time will tell if the six picks were the right way to go.
"But that's what Luke wanted and it was down to him to pick who he thought was right."
And as for a prediction for Rome, Clarke was obviously siding with the home side, who a even-money favourites with BoyleSports to lift eh Ryder Cup, to extend their incredible winning run at home.
"I think it's going to be really tight, but as a fan, as a past captain and past player I'll go for just a very narrow European win."
Darren Clarke is a BoyleSports ambassador, for all the latest Ryder Cup odds go to the BoyleSports website.
Get the Golf Monthly Newsletter
Tips on how to play better, latest equipment reviews, interviews with the biggest names and more.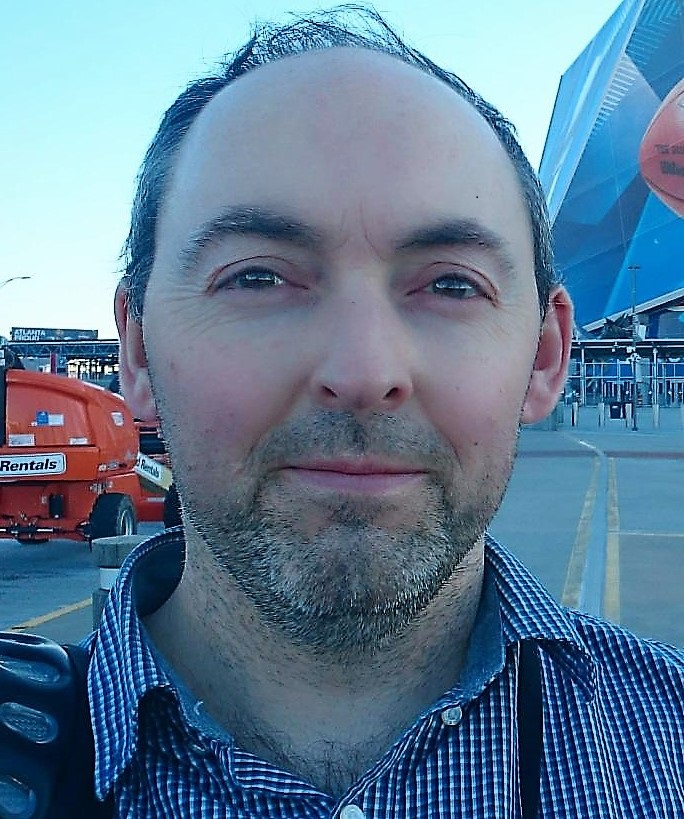 Paul Higham is a sports journalist with over 20 years of experience in covering most major sporting events for both Sky Sports and BBC Sport. He is currently freelance and covers the golf majors on the BBC Sport website. Highlights over the years include covering that epic Monday finish in the Ryder Cup at Celtic Manor and watching Rory McIlroy produce one of the most dominant Major wins at the 2011 US Open at Congressional. He also writes betting previews and still feels strangely proud of backing Danny Willett when he won the Masters in 2016 - Willett also praised his putting stroke during a media event before the Open at Hoylake. Favourite interviews he's conducted have been with McIlroy, Paul McGinley, Thomas Bjorn, Rickie Fowler and the enigma that is Victor Dubuisson. A big fan of watching any golf from any tour, sadly he spends more time writing about golf than playing these days with two young children, and as a big fair weather golfer claims playing in shorts is worth at least five shots. Being from Liverpool he loves the likes of Hoylake, Birkdale and the stretch of tracks along England's Golf Coast, but would say his favourite courses played are Kingsbarns and Portrush.