Carrying golf clubs could cost you £1,000
This is a result of a PSPO implemented in North East Derbyshire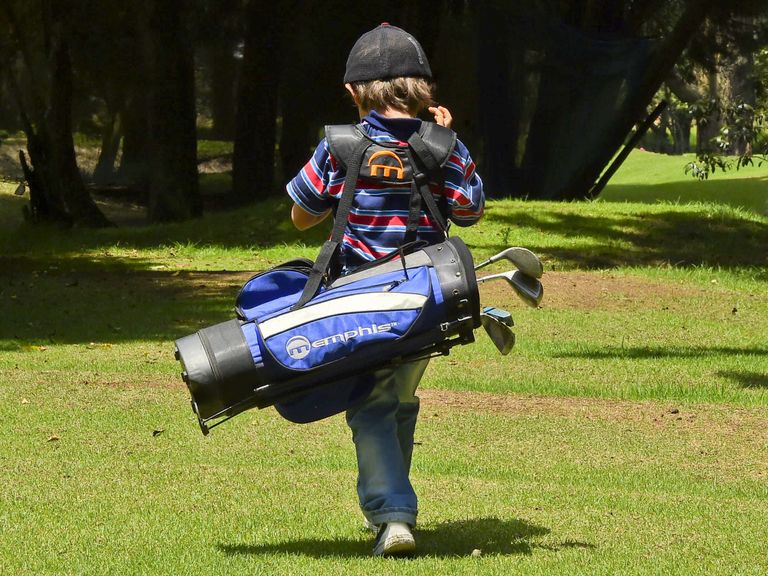 (Image credit: AFP/Getty Images)
Carrying golf clubs in the wrong part of this country could cost you up to £1,000 under measures introduced in the Anti-Social Behaviour, Crime and Policing Act....
Did you know that carrying golf clubs in the wrong part of this country could cost you up to £1,000?
Well it can if you do so in "open, park areas" in Mickley in Derbyshire.
The Anti-Social Behaviour, Crime and Policing Act 2014 enabled councils in England and Wales to bring in Public Spaces Protection Orders (PSPOs).
A Freedom of Information request by the Manifesto Club has shown that 79 councils in England and Wales have brought in PSPOs. One of them is North East Derbyshire council.
It brought in a PSPO on 9 November 2015 that will last for three-years and forbids, among other things "Playing golf or being in possession of golf equipment on the open, park areas" of Mickley.
This catch-all order aims to stop people having pitching practice and also bans "being in possession of open alcohol vessels in a public place" and "making excessive noise which causes a nuisance".
So drop your golf bag on your toe and let out a loud yell of pain, and you could be done twice over.
The council states that "If any person breaches the Order they will be liable, on summary conviction, to a fine not exceeding £1,000 or a fixed penalty notice of a maximum £100 under section 67 of the Anti-Social Behaviour, Crime and Policing Act 2014."
Cabinet Member for Community Safety, Councillor Lilian Robinson explains that: "We have had problems in and around the Mickley area for some time now. Local residents have the right to live their lives free from abuse, nuisance and anti-social behaviour and this order will give us greater powers to deal with situations involving either individuals or groups, which could then escalate and cause more problems."
The Manifesto Group has discovered that of the 56 councils which provided data, half passed a PSPO on the authority of a single council officer, 19 through a committee or two officers, and nine through the full council.
Liberal Democrat peer Lord Clement-Jones says: "I raised the likely misuse of these powers when the Anti-Social Behaviour, Crime and Policing Act was going through Parliament, but the Manifesto Club's report shows the use of these powers has gone well beyond what the most pessimistic of us predicted. PSPOs are being routinely used by local authorities to criminalise a wide range of innocuous activities with minimal consultation or debate."
"We now need urgently to tighten up the statutory guidance and the preconditions for the exercise of these powers in the primary legislation to prevent any further misuse."
Contributing Writer Golf courses and travel are Roderick's particular interests and he worked as contributing editor for the first few years of the Golf Monthly Travel Supplement. He writes travel articles and general features for the magazine, travel supplement and website. He is a member of Trevose Golf & Country Club and has played golf in around 20 countries. Cricket is his other main sporting love. He is the author of five books, four of which are still in print: The Novel Life of PG Wodehouse; The Don: Beyond Boundaries; Wally Hammond: Gentleman & Player and England's Greatest All Rounder.