R&A launches course management system
The R&A has announced the launch of CourseTracker, a new online system that allows golf courses to manage and monitor their sustainability and efficiency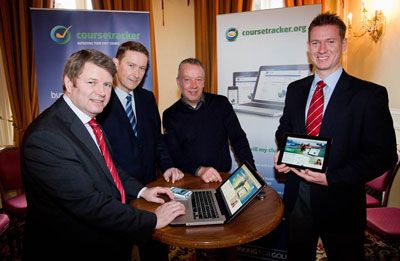 The R&A has launched an easy-to-use online system that will enable general managers and club secretaries to manage their golf courses more effectively.
CourseTracker, which was unveiled at last week's British and International Golf Greenkeepers' Association Turf Management Exhibition, is designed to record course income and compare that to maintenance costs.
As such, courses are able to monitor their performance, ascertain areas of strength and weakness and identify where savings - for example, in terms of energy and water - could be made.
The new system - which has been endorsed by England Golf, the Golfing Union of Ireland, the Scottish Golf Union and the Golfing Union of Wales - also allows clubs to measure their performance against clubs of similar sizes up and down the country.
"There is more pressure than ever on golf clubs to make the right decisions to manage golf courses sustainable, efficiently and cost effectively," said Steve Isaac, Director - Golf Course Management at the R&A.
"CourseTracker can help them do that through recording, monitoring and reporting their activities and inputs.
"The aim is to give clubs more information and understanding of their course maintenance activities to enable them to improve performance."