Bushnell Excel GPS Watch Revealed
Bushnell's latest GPS has a super-long battery life and provides phone notifications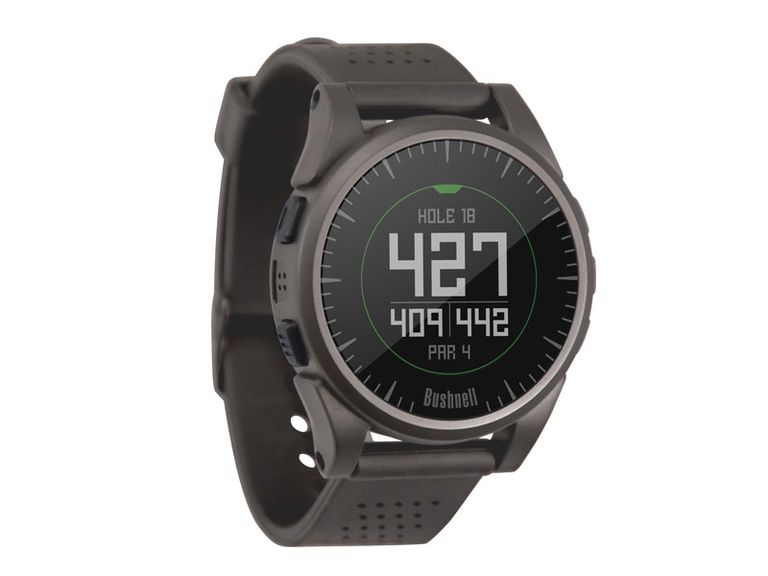 By Joel Tadman
Bushnell Excel GPS Watch Revealed - As well as a longer battery life, the Bushnell Excel GPS Watch provides distances and smartphone notifications via the Bushnell Golf app
Bushnell Excel GPS Watch Revealed
Bushnell Golf, one of the leaders in electronic measuring devices in the sport, has unveiled the new Excel Golf GPS Watch, which will integrate Bluetooth technology to work seamlessly with a new Bushnell Golf App.
The Excel is Bushnell's most advanced GPS watch and has been redesigned to meet the ever-changing needs of golfers wanting wrist-mounted devices.
Related: Bushnell Pro X2 Laser Rangefinder review
It comes pre-loaded with more than 35,000 courses and uses Bluetooth to allow the golfer to use the Bushnell Golf App to get course updates without needing to sync with a computer and receive call, messaging and calendar notifications on your watch on top of quick distances.
"We are excited about new technologies within the Excel and introduction of the Bushnell Golf App," said Derek Schuman, Marketing Manager at Bushnell Golf. "With the ever-changing needs in wearable technology, we created our most advanced, user-friendly GPS Watch, providing golfers the ability to enhance their game at an affordable price."
The Bushnell Golf App also allows the golfer to book tee times, pay, confirm and set tee time notifications all from their smart phone. There is also the option for 3D course flyovers to give the golfer a birds-eye view of the hole.
Related: The best golf GPS devices of 2017
The Excel also has improved battery life - lasting three plus rounds before needing a charge. Additional features include a full frontal optical mounted colour display with auto brightness adjustment, pedometer, odometer and the ability to get up to four hazard distances per hole.
Also integrated into the watch is a Swing Pro function, giving golfers the chance to monitor their swing speed and tempo, providing them with invaluable information to help improvement when practising.
The Excel Golf GPS Watch is on sale now with an RRP of £199.