Oliver Wilson: Managing My Tour Diary
Oliver Wilson says you have to be prepared to switch your schedule around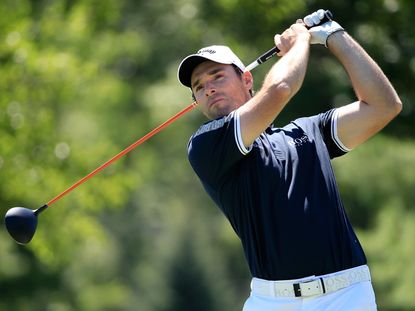 (Image credit: Getty Images)
Get the Golf Monthly Newsletter
Thank you for signing up to Golf Monthly. You will receive a verification email shortly.
There was a problem. Please refresh the page and try again.
Oliver Wilson says it's nice to have the season mapped out at an early stage, but you have to be prepared to switch things around to take advantage of a good run of form
Planning your diary and working out how often and exactly where to play each year can be tricky. As soon as the schedule is out, the first thing you do is sit down and go through the big tournaments you already know you're in: work it back from the Majors, the big events and the ones you like, and take it from there. Ideally you'll then be able to put a nice little run of decent events together, so you're not forever travelling backwards and forwards – one of the tougher elements of life on the European Tour. But at the beginning of the year it's more of a tentative plan.
Going forwards, I think we will be going out to Asia more than we currently do, but I know the Tour is trying to work towards little runs of tournaments – three out there, three in the Middle East, three down in South Africa and hopefully three in Australia because we all love going down there. Then it's back to Europe, where we stay for a while. Having little clusters makes travelling a lot easier and you'll get stronger fields in more events, because most people will decide they may as well stay on while they are down there. But there will always be tournaments you really want to play but may have to fly halfway across the world straight from another tournament to get to, which is not ideal.
Two or three tournaments in a row is my ideal maximum. I never want to do more than three, but it depends how well you're playing. If you're playing well and are in all the big-money events, you can justify doing that and rotating the weeks off, because rest and recuperation is probably the most underrated aspect of being a tour golfer. When you're not playing well it's hard to miss tournaments, though, and there are certainly times when you need to keep playing through it to try to find some form on the course.
Related: Oliver Wilson Chipping Tips
You're constantly having to adapt to where you are in your career and in your game, trying to make the right decisions that will enable you to play as well as you can at the start, middle and end of the year. You certainly don't want to kill yourself coming into the summer because the summer events are usually bigger and there's not much time off then. You might have the odd week off here and there, but usually you're looking at eight big tournaments in a nine- or ten-week spell, and you want to play them because they are the best events with the best fields.
If you've played two in a row and were planning on having next week off but are playing well, you might then want to play that week but may not have entered. If the cut-off has passed you might not get in unless you can get a late invite. I know Matt Fitzpatrick went to Wentworth, felt like he'd found something and was close, but hadn't planned to play in Sweden the next week. He managed to get in and win, so that worked out to be one of the best decisions ever! Those are the kind of things you're constantly having to manage.
For most events, the deadline is a week before, and if you've not entered by then you won't get in. The long-haul ones have a two-week deadline, I think. But most players will have fallen foul of the entry and deadline system at some stage – they will either have not entered a tournament they wanted to play, or pulled out when they didn't mean to and then couldn't get back in! You've got to keep on top of that and make sure you're entered in the right ones. I tend to block enter all the tournaments at the beginning of the year and then as it gets a bit closer and I know the tournaments I'm definitely missing, I'll pull out of those events.
As for all the flying, I've got pretty good routines for places like Asia. I'll usually have a week off before, and start trying to get closer to the time zone by going to bed and getting up a little earlier. I always try to fly overnight on long haul and always take a sleeping tablet because I don't sleep well on planes. Ideally, I'll be looking to get there on a Sunday so it gives me a little bit of time to recover and get settled. I'll go to the gym, get the body moving, do some mobility stretching, have a light workout, get the blood flowing and maybe get a bit of physio, so when Monday comes I'm ready to start practising. I always take a sleeping tablet the first couple of nights, too, just to make sure I get on the time zone as quickly as possible. The first day is usually fine, but on the second day it just hits you mid-afternoon, and you have to kind of power through that! It's all about managing it as well as you can, but most players have been doing it for so long now that you get over it pretty quickly.
- 2008 Ryder Cupper, Oliver Wilson, is now into his 12th year on the European Tour, during which time he has enjoyed the support of long-term sponsors, Callaway Golf, Hugo Boss and Orion Group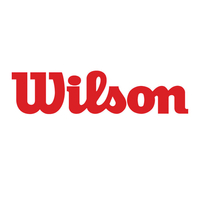 These Wilson coupon codes will help you save on golf clubs, golf balls and equipment.
Get the Golf Monthly Newsletter
Tips on how to play better, latest equipment reviews, interviews with the biggest names and more.
David joined Golf Monthly in 2015 as a content editor for the magazine and regularly contributes to the website. He has worked in magazine publishing and editing since 2003. He is a keen golfer and up until recently was a member of Blackmoor Golf Club in Hampshire. He has covered various big events and tournaments for GM, the highlight of which was witnessing Tiger Woods win his 15th Major at Augusta in 2019. Email: david.taylor@futurenet.com