Meet our odd golfing couples
Mix your favourite golfers up to create someone new... like Dustin Hoffman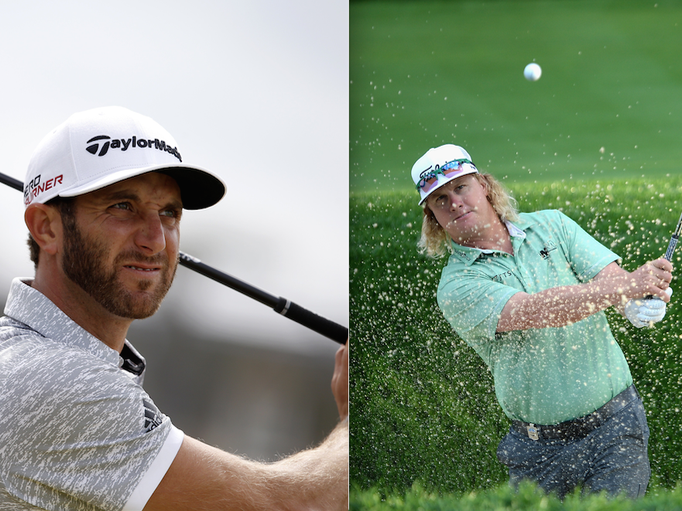 With too much time on our hands of late, our imagination has spawned some strange inter-golfer creations. Welcome to our odd golfing couples
Dustin Johnson / Charley Hoffman
For the first of our odd golfing couples, mix golf's increasingly frequent Major nearly man with the former straggly-haired one to create Rain Man. "I'm an excellent driver."
Find out how to become a more excellent driver by watching Gary Smith's video...
Gary Player / Craig Barlow
Mix the ever-young near-80-year-old South African with one long-time PGA Tour journeyman to create a revived boy band crooner. Take That!
Daniel Willett / Jason Day / Tom Lewis
The full Christian name of one of 2015's most in-form players, another Major champion in waiting, and the yet-to-fully-blossom Englishman form the perfect ingredients for one slightly eccentric British actor
Richard S Johnson \ Johnson Wagner
Perhaps our cleverest tie-up with a pair of PGA Tour winners merging seamlessly into the great German composer.
Anthony Kim / Paul Azinger
The surnames of mysteriously absent Anthony and 2008 winning Ryder Cup captain Paul so nearly combine to produce the famous '9½ Weeks' actress that who are we to worry about the odd letter or two?
Bart Bryant / Scott Simpson
This moustachioed duo together give birth to a mischievous yellow cartoon character.
Anton Haig / Bill Rogers
One for the older folks this! But for a missing 'd' in the surname, the young South African and the 1981 Open Champion make up the late star of 1990s TV sit-com, May to December.
Woody Austin / Delroy Cambridge
Okay not a person, but the floral-shirted one who once broke his putter over his head and the five-time European Senior Tour winner from Jamaica make up the popular car of the 1950s and 1960s.
Jack Nicklaus / Beth Daniel
The Golden Bear and the LPGA stalwart, who won 33 times on tour, make the perfect Tennessee Whiskey blend (give or take the odd 's')
Ken Ferrie / Stephen Dodd
Add one Geordie to one Welshman, mix with a tickling stick, and hey presto – a frizzy-haired Liverpudlian. Tattyfilarious!