8 Things Golfers Should Give Up For Lent
Things that golfers should give up, not just for Lent but for good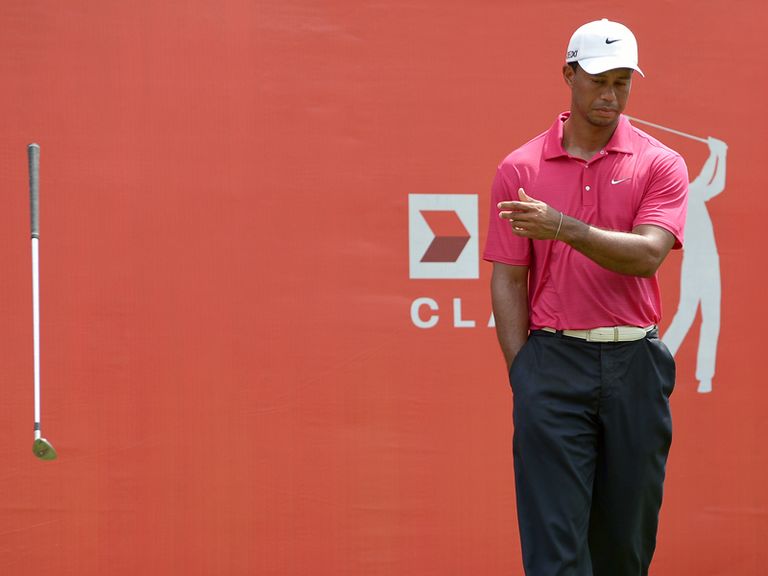 Golf Monthly Newsletter
Golf tips and expert instruction, golf club reviews and the latest golf equipment.
Thank you for signing up to Golf Monthly. You will receive a verification email shortly.
There was a problem. Please refresh the page and try again.
We take a look at eight things in the world of golf that we should give up for Lent and for good. By Jonathan Spencer
These eight ideas that golfers should give up for Lent will make the world of golf a happier place and better place.
Throwing tantrums: We all have moments in our round that define how we score at the end of the day. These moments are called temper tantrums. The biggest danger to a golfer is their mentality. You can be having a great round and then all of a sudden you hit a bad shot, then a couple more. Time to throw your clubs out your bag and going on a rampage.
From being under par, you suddenly find yourself over par and your round is ruined. What a waste of good holes eh? There is no time in golf for tantrums. It ruins how you play and takes the fun out of being in the fresh air.
Slow Play: You find yourself coming up to the 10th hole and you have been roughly two and a half hours. This can either be due to slow play by your partner or by the groups ahead of you.
There isn't much worse than having to wait about five minutes before every shot or waiting for your partner to hit. Nine times out of ten, as a result of the long wait, you will end up hitting a bad shot that could prove costly. We aren't professional golfers who think meticulously about every shot they play. Less of the clubhouse chat about how slow your round was and more enjoyment on the 19th.
Fast Play: Golfers who hate slow play on the course can sometimes over compensate and play like a hare. They seem to chase after their ball, without any practice swings and just hit and hope.
As their playing partner, this can put much pressure on you. You are thinking constantly in your head, 'I can't take my time over this shot, I've just got to hit it. Oh this isn't going to end well'.
Then coming up the 18th, you here the dreaded words from your partner: 'That was a quick round. I can relax for the rest of the day now.'
Talking before a shot: Now we are not saying don't be sociable on the course but give your partner some room to concentrate. There is nothing more distracting when trying to focus on the shot ahead than your partner babbling away to you.
It's rather annoying and can ruin a perfectly good chance of scoring well. So please consider your partner.
Acting like a Professional: Now this can come under slow play but there is more to it. We all know someone, whether it's a friend or someone you see on the opposite fairway and you think: 'You're not Tiger Woods!'
From what they wear on the course, to how many practice swings, to being reservedly quiet all round to focus solely on their game, to having a needless electric trolley, are all good indicators of golfers acting like professionals. You can still take it seriously but don't go over the top. Without realising it, it can also put off your playing partner, especially if the want to be 'pro' is being anti-social.
Giving advice to playing partner: Many golfers love helping fellow players to improve their game. However, it is very frustrating if you are the one being given the lesson. Golfers have professionals they turn to for lessons for a reason.
They don't need some randomer telling them what they can do better. No one really likes a show off.
Blaming the golf course: After hitting a bad shot, it's the norm for a player to look at the ground and shake their head. 'The ground was too soft, my ball was in a horrible lie'. Maybe look at yourself the next time a shot doesn't go the way you wanted it to.
Blaming the course is only going to make you angry and there is nothing you can do about it. So focus on your game and what you can do to improve your score.
Over-reacting after a bad round: There is always someone who thinks the game of golf hates them. After shooting 10-over-par and reflecting on their score, their first reaction is to give up their club membership and never pick up a golf club again.
Take a deep breath and take time to collect your thoughts. It's only a game at the end of the day. Just think, what else will you do on a Saturday morning without golf.
The leading website from the world's oldest golf magazine, we're the go-to destination for amateur and keen golfers alike who are keen to up their golfing game. As well as expert course reviews, news and tips to improve your handicap our golf-focused travel content will help you pair teeing off with your travels in some of the best destinations around the globe.