Golf blog: The Woe of Westwood
Lewis Pacelli gives his opinion in this golf blog on Lee Westwood's performance on Sunday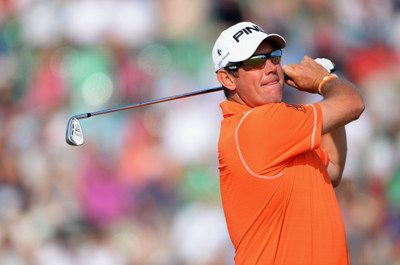 (Image credit: Getty Images)
Golf blog
Lee Westwood will never win a major.
I may receive messages of hate for such a statement, but after going through another tumultuous, heart-breaking episode in the 'major-career' of Westwood, I cannot fathom the idea that the Englishman will ever win one of the big four.
He was in prime position to put his foot on the pedal and drive towards a historic win, but from 3 shots clear to 4 shots behind - it is simply not good enough.
His putting has been considerably better throughout the year and it was evident over the four days - leading in the one-putt stats category.
And we all know how incredible his irons can be, but all that is blown out the window because something is just not right between his ears when it comes to major week.
This is not the first time he has lost his nerve on the Sunday of a major championship - he led the 2010 Masters going into the 4th round (ironically won by Phil Mickelson) and who can forget the lead he held for most of the 2009 Open final round before 3 bogeys at the last 4 holes.
I feel like a lot of media are saying how unlucky he was; brushing the edge of the hole on the 1st, unfortunately plugged in the bunker at the 7th and Mickelson having the round of his career but ultimately there is no excuse for a +4 round when your overall game was in the shape it was before the countless poor shots arrived on the back nine.
To win a Major championship you have to hole the majority of your 6-12 footers and yes, his putting was better, but when it came to the crunch he missed too many, whilst Phil held some incredible putts during that final stretch.
For me, a golfer of his ability should be doing better but just like compatriot Luke Donald, something goes horribly wrong when the word 'major' is mentioned.
Lewis Pacelli writes for Down the 18th "Golf Betting and Opinions from a young perspective" (opens in new tab)
Lewis was a freelance writer for Golf Monthly in 2013.