Fighting Back: Rob Smith Golf Blog 7
Rob Smith, Golf Monthly Contributing Editor, continues his golf blog as he looks to improve his game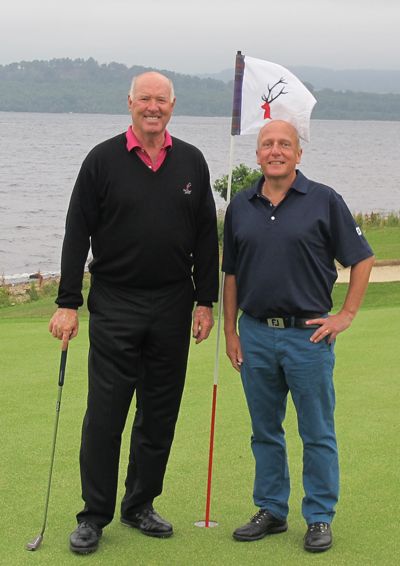 Fighting Back: Rob Smith Golf Blog 7
One of the treats of my role is that I get to play the finest courses and just occasionally rub shoulders with the golfing greats.
The day after Phil Mickelson's totally deserved under-the-radar win at Muirfield, I headed up to Loch Lomond both to play the course and spend some time in the company of Tom Weiskopf.
The American had not only designed the course, but had himself won The Open an unbelievable forty years ago.
Normally I would have been nervous of meeting a man of his stature, but in the midst of a swing re-modelling, my one concern was that Tom would be joining me for part of the round.
Happily, resisting the temptation to revert to my old ways, I was able to hit a few decent shots in his company and even earn a compliment for my chip and run on the sixth.
Relieved, I relaxed for the remaining holes and even played the closing three in par whilst being reminded of what a truly outstanding course Loch Lomond is.
Later in the week, following a short-game lesson with Paul Foston, I engaged in a massively long battle with the M25 following a trip with the GM team to the very enjoyable new Centurion Club near St Albans.
It was more than worth it even though my opening tee shot disappeared into the trees on the left never to be seen again.
I was keen for the guys to see that my lessons were paying dividends and I think I tried too hard and became frustrated when it didn't work.
It goes to show that every time you play, you learn (or re-learn!) something. In this case, that there is a balance to be sought between concentrating and trying too hard.
Rob's other Blogs
Golf Blog 6Golf Blog 5 Golf Blog 4 Golf Blog 3 Golf Blog 2 Golf Blog 1
Rob Smith has been playing golf for more than 40 years and been a contributing editor for Golf Monthly for over ten years, specialising in course reviews and travel. He has now played more than 1,170 different courses in almost 50 countries. Despite lockdowns and travel restrictions in 2021, he still managed to play 80 different courses during the year, 43 of them for the first time. This included 21 in 13 days on a trip to East Lothian in October. One of Rob's primary roles is helping to prepare the Top 100 and Next 100 Courses of the UK&I, of which he has played all but nine. During the 2021-22 review period, Rob has played 34 of the Golf Monthly Top 200. He is a member of Tandridge Golf Club in Surrey where his handicap hovers around 16. You can contact him at r.smith896@btinternet.com.