Augusta Calling: Bill Elliott golf blog
Bill Elliott's golf blog from the May 2013 Issue of Golf Monthly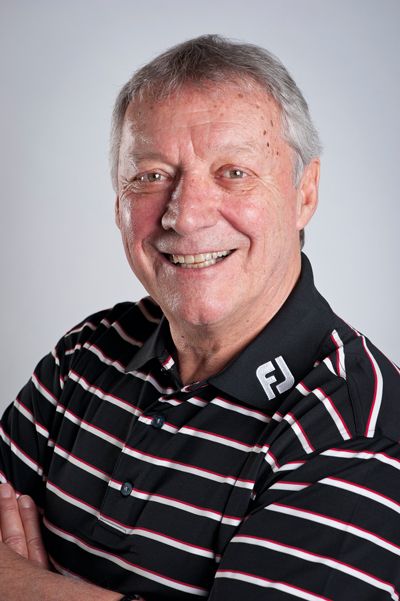 Bill Elliott golf blog
Golf's equivalent to the first cuckoo of spring has just popped, squawking happily, into my inbox. No feathers, no beak and little sign of spring at this point, but there it sits promising sunshine, pretty girls and the best golfers in the world.
I'm referring here to my media pass for the US Masters. This comes complete with a charming letter from Craig Heatley, chairman of the Media Committee, the group that decides each year who is in and who is out from the thousands of media requests it receives.
"As the 2013 tournament approaches I wanted to take the opportunity to communicate our pleasure in your upcoming arrival," it reads. This is a delicately verbose sentence that could have dripped effortlessly from the pen of Jane Austen but, typically, for Augusta National this is how these chaps tend not only to write, but to speak.
Whatever else Augusta and the Masters are, each remains something of an anachronism. At least on the surface they do. New Zealander Craig, for example, is a modern man still in his prime. He's made many millions from business, especially television, owns not only a private jet but a private island, too, and is a member of both Augusta National and Cypress Point. I may be wrong, but he always seems quite a content sort of chap when we meet at the Masters.
This contentment is also true of every Augusta member I know. They're all charming, each carrying off that soft, southern, laid-back persona to perfection. I'm not, however, fooled. Beneath all this charming stuff, these guys are without doubt the smartest, toughest bunch in the game. After all, how smart do you need to be to turn a club competition into one of the game's four Majors and to make the ticket the hardest to get in the world of sport? The answer is, very smart indeed.
This will be the 77th Masters on record and, for me, the 34th I've attended. And each year the thrill of receiving that invitation remains as strong as ever, proof that not only am I still alive but that golf, real golf, exciting golf, is about to begin again. The game may now be available somewhere 52 weeks a year but, for many of us, the season begins with Augusta.
Each time I go there is something dramatically different to see, some tinkering of the course, some new practice facility, some clever addition to what already seems perfect. Craig and his pals never stop. They are driven by the desire to improve.
One new addition I won't be able to inspect will be the new women's locker room, built to accommodate the club's newest members and first females, former secretary of state Condoleeza Rice and financier Dara Moore.
"Change is the price of survival," as Gary Player pointed out when welcoming the new members and he is, of course, correct. When I first attended the Masters in 1980 the hut that housed the media was small, cramped and made of corrugated steel, so that it was freezing first thing in the morning and a sauna when the afternoon sun invariably beat down. The only non-American reporters present were the dozen or so who made the trip from the UK. We were such a rarity that the club put on a party for us every Saturday night.
These clubhouse revelries always ended with tipsy journalists and members singing a ragbag collection of songs led by Craig's predecessor Charlie Yates, who was a good enough golfer to have won the British Amateur and who knew how to have a good time better than almost anyone I've ever known.
These British press parties came to a halt several years ago. By then the new, hi-tech media centre was filled by hundreds of journalists from all over the world.
But what a joy they were at the time. Apart from anything else you never knew who you were going to meet. Among my own highlights was an evening spent getting spectacularly drunk with Guardian and BBC journalist and broadcaster Alistair Cooke - he got smarter, I got even more stupid. Then there was the chap who, when I asked what he did, replied that he was "in the army". I later discovered he was head of NATO at the time. Still, he seemed genuinely interested in my stories about Glossop Golf Club where I was a member back then.
So here I go again... 34 and counting.
Bill has been part of the Golf Monthly woodwork for many years. A very respected Golf Journalist he has attended over 40 Open Championships. Bill was the Observer's golf correspondent. He spent 26 years as a sports writer for Express Newspapers and is a former Magazine Sportswriter of the Year. After 40 years on 'Fleet Street' starting with the Daily Express and finishing on The Observer and Guardian in 2010. Now semi-retired but still Editor at Large of Golf Monthly Magazine and regular broadcaster for BBC and Sky. Author of several golf-related books and a former chairman of the Association of Golf Writers. Experienced after dinner speaker.