5 Things All Great Female Golfers Do
PGA pro Katie Dawkins looks at five things that separate the best female golfers from the rest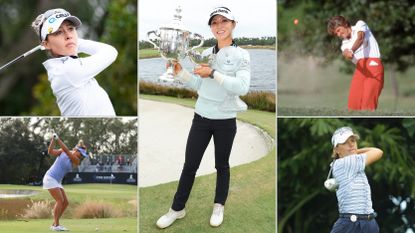 (Image credit: Getty Images)
Many golfers say watching the women's game is more motivational and they gain more insight from it. Perhaps that's down to the slower swing speeds, though Anne van Dam launches the ball distances some men could only dream of. For context, the tour average is a shade over 250 yards but the Dutchwoman regularly features among the game's biggest hitters and averaged nearly 288 yards last season. Players on the female tours also appear to interact more with the fans, so perhaps golfers relate to them because they give more than just great shots.
And let's not forget women know how to win. Taking a moment to pay tribute to one of the greatest golfing legends that ever walked the fairways, Kathy Whitworth, who sadly passed away on December 24, 2022, was one of the women who changed the game of golf. The American won 88 LPGA tournaments, the most professional titles of anyone in history, male or female. She was also runner-up 93 times, meaning she registered an incredible 181 top-two finishes.
In 1981, she became the first woman to reach career earnings of $1 million on the LPGA Tour. She'll be sadly missed and so much more should have been written about her. Perhaps now it will.
Of the modern stars, the likes of Nelly Korda and Lydia Ko make the game look ridiculously easy. So, what do all these women have in common? In the article below, Katie Dawkins discusses five things all great female golfers do that helps them succeed.
1. Prepare for the challenge
I'd say women prepare in a very effective and logical manner, covering off most of the things you need to do before a round of golf. Whether heading out for 18 holes or playing at European Tour Q-School, a woman's golf bag is like a Swiss army knife for survival on the course. Healthy and energising snacks, sunscreen, bags for wet gloves - you name it, it's in there.
Women are predisposed to organise and if you emptied the contents of their bags, you'd be in awe. Hence why the right golf bag is so important to so many female golfers, as the position of pockets needs to be just right.
Being prepared physically is not where this ends. Women are able to deal with a mixture of emotions, which provides a great bank of ammunition on the course, especially in high-pressure situations and complicated scenarios. It's all down to multitasking and I know full well this is something that comes naturally to many women. We tend to keep our cool and are able to recover from a hiccup on the course. The ability to be kind and deal with different characters is also high up on the skill-set list.
2. Jump up the power
Go back ten years and a jump up through impact would be deemed a poor weight transfer in the golf swing. However, in the modern age, players such as Nelly Korda use that jump to pack an explosive punch through the ball. It also adds an extra bit of dynamic loft and launches the ball for longer through the air. Women aren't as naturally strong as men, but many elite players make up for it with this move, hitting it over 270 yards off the tee.
3. Work hard
You only have to look at Annika Sorenstam to realise that you get out what you put in to the game. Undoubtedly one of the best female golfers of all time, she was an absolute heroine of mine when it comes to work ethic. She worked so hard behind the scenes on her fitness and I'll never forget watching her swing a golf club while stood on a Swiss Ball. Shooting 59 (the only woman to do this) and consistently being world class makes her a prime example of how hard women work to succeed.
A hugely successful businesswoman and golf course designer, she can't ever be accused of sitting on her laurels. I think this is a mindset many women share, to prove those who don't believe they are capable wrong is a strong current that runs through the veins of many female golfers. That determination sees them succeed when many would have written them off. Tell a woman she can't do something, I dare you.
4. Pinpoint accuracy
The stats do the talking here. Yes, when it comes to how far female golfers hit their drives, it tends to be shorter than their male counterparts due to the slower swing speed. However, a plus point to this is less sidespin and fewer balls swerving offline.
The LPGA stats currently show that American player Dana Finkelstein hits it arrow straight with 87.3% fairways hit during the 2022 season. Ryan Armour tops the pile for the men with 73.95% but it's a big difference. Greens hit also highlights that the girls lead the way. Scottie Scheffler hit 72.2% of greens in 2022, whereas Lexi Thompson found the target 77.2% of the time. What women lack in power they more than make up for in accuracy.
5. Swing free
A woman's swing has fluidity and grace. Due to the naturally flexible nature of our bodies the swing takes on more of a flow and less of a hit. For the pros, it's about solid fundamentals and a fully committed follow-through rather than getting bogged down with swing thoughts. Women can wind up and rotate the hips for more power, simply letting the ball get in the way at impact to make everything super efficient. Why make it more complicated?
There is a huge amount that men could learn from watching women play golf, equally playing golf with a woman can teach you it's not all about strength and length. There are loads of incredible female golfers and if you for one second assume you've won the hole because you've driven it 50 yards further, think again.
Get the Golf Monthly Newsletter
Tips on how to play better, latest equipment reviews, interviews with the biggest names and more.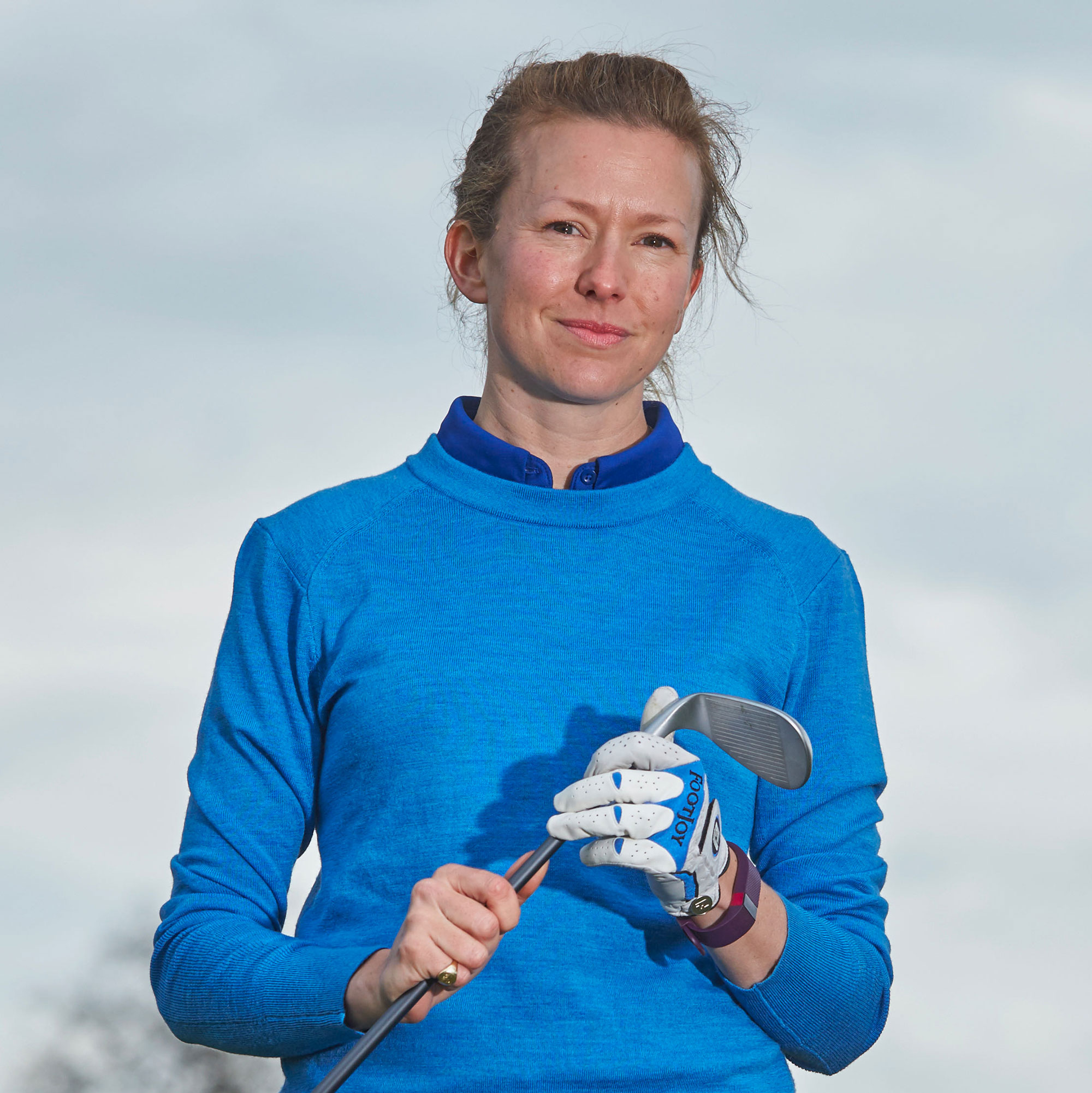 Advanced PGA Professional and freelance contributor
Katie is an Advanced PGA professional with over 20 years of coaching experience. She helps golfers of every age and ability to be the best versions of themselves. In January 2022 she was named as one of Golf Monthly's Top 50 Coaches.
Katie coaches the individual and uses her vast experience in technique, psychology and golf fitness to fix problems in a logical manner that is effective - she makes golf simple. Katie is now based at the stunning Hamptworth Golf Club on the edge of the New Forest. An experienced club coach, she developed GardenGOLF during lockdown and as well as coaching at Hamptworth she freelances, operating via pop-up clinics and travelling to clients homes to help them use their space to improve.
She has coached tour pros on both LET tour and the Challenge Tour as well as introduced many a beginner to the game.
Katie has been writing instructional content for magazines for 20 years. Her creative approach to writing is fuelled by her sideline as an artist.